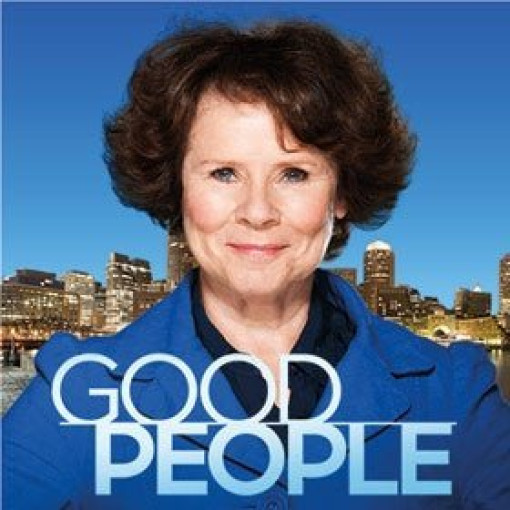 Good People
4.9/5
based on 17 reviews
(read reviews)
Booking until: Saturday, 14 June 2014
Running time: 2 hours
Good People photos
Good People description
A darkly comic story, Good People premiered in 2011, bringing the roof down at the Manhattan Theatre Club in New York City. It was an instant hit and toured the USA before taking to the stage at the Hampstead theatre.
Now it's in the West End, having attracted numerous award nominations and picked up a Tony for Best Performance by an Actress in a Leading Role in a Play. Well done Frances McDormand. We're certain Imelda Staunton will take your flag and run with it!
Maggie's incredibly sour friend Jean is played to perfection by Lorraine Ashbourne and the equally cynical Dottie is played by June Watson. Angel Coulby plays the male lead Mike's savvy wife.
What's the plot? The scene is South Boston, on the wrong side of the tracks. Life's a struggle. It's tough to make ends meet, never mind thrive. When feisty bingo-playing single mum Margie is made redundant she's left with very little choice. She'll do almost anything to keep things together for her kids, and when her ex-boyfriend Mike arrives in town, newly prosperous, she decides fate is trying to tell her something. When she contacts him, the consequences are both dramatic and unexpected.
Why the title? In Margie's world 'good people' are ordinary, decent folk, solid and unpretentious. How does the show's name reflect the plot? As the story reveals, there's more than one definition of being 'good'. You're going to love it.
The playwright David Lindsay-Abaire has pulled out all the stops to deliver acerbic humour, edginess and a collection of show-stopping lines. The first half is seriously entertaining, the second half is an hilarious side-splitter.
Lindsay-Abaire is probably best known for writing the book and show lyrics for Shrek the musical. He won a Pulitzer Prize for the movie adaptation of his famous play, Rabbit Hole, and we think this one is equally compelling. He plumbs the deepest depths to deliver a grown-up production that's funny and tender with a serious, dark underside.
Expect a provocative look at the amazing power of destiny, and the surprises fate delivers when you least expect it.
Good People tickets – Sharp observation, deeply eloquent
If you'd like to buy Good People cheap tickets we provide the full range of seating types, from low cost to premium, all with excellent availability.
Starring
Imelda Staunton, Lloyd Owen
Playing at Noel Coward Theatre
85-88 St Martin's Lane, London, WC2N 4AU GB (venue info)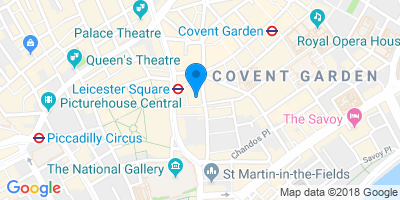 Directions
Performance Times
Good People news
Top London Shows - May 2014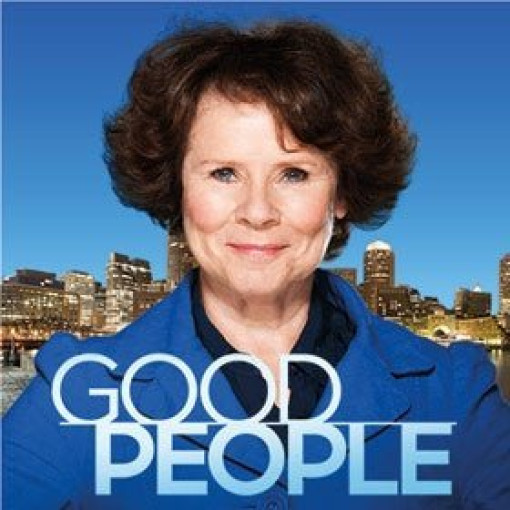 02

May
Top London Shows - May 2014
Good People starring Imelda Staunton gets ready to open at the Noel Coward Theatre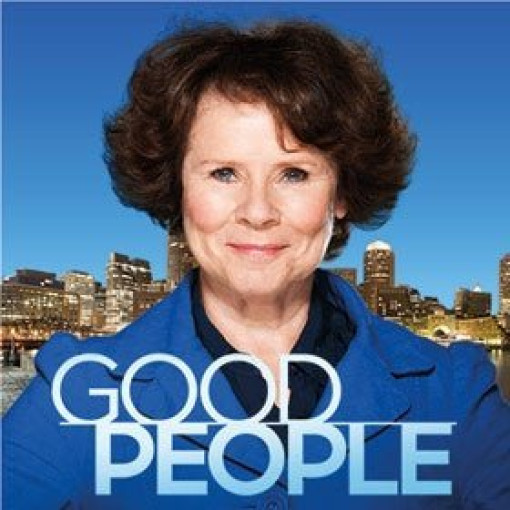 08

Apr
Good People starring Imelda Staunton gets ready to open at the Noel Coward Theatre