Fences news
by Oliver Mitford in London Theatre Reviews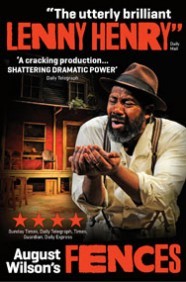 Fences crackles with dramatic power, as Lenny Henry shows his mettle on stage at The Duchess Theatre.
You may love or loathe his comedy, but it is impossible to deny Lenny Henry's determination to become a serious actor of some note. Having played Othello in the West End back in 2009, he obviously got a taste for The Bard, going on to star in the National Theatre's 2012 production of The Comedy of Errors. This time, however, Henry tackles a part that many a seasoned actor would shy away from – Troy Maxson in August Wilson's modern American classic Fences.
Read more

>
by Oliver Mitford in Upcoming and New Shows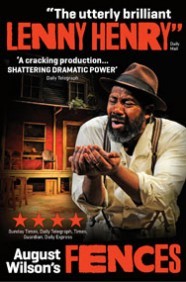 Lenny Henry is best known as a world-class comedian, but recently he has been bucking the trend and showing us that his talents stretch well beyond just comedy. Back in 2009, Henry wowed audience and critics alike when he bravely took on Othello in London's West End and then The Comedy of Errors at the National Theatre last year. Now he will be looking to repeat the success, this time as the hard-boiled anti-hero Troy Maxson in August Wilson's 1983 Pulitzer Prize-winning play Fences at the Duchess Theatre.
Read more

>