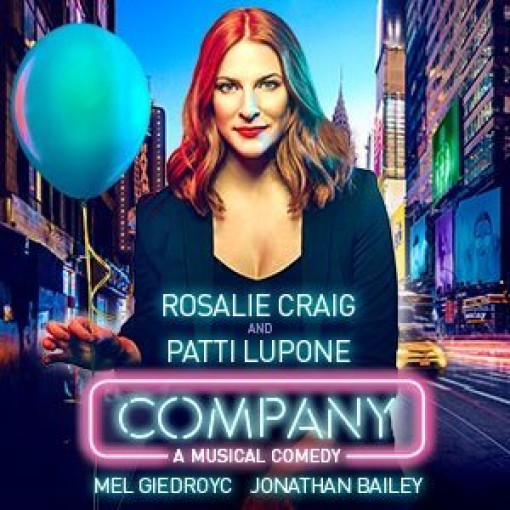 Company
4.5/5
based on 122 reviews
(read reviews)
Booking until: Saturday, 30 March 2019
Company description
It first played in 1970, where it won six Tony Awards on Broadway. Now Company is coming to the West End in Autumn 2018. Not only that, but all bar one of the roles is swapping genders! Not only that, but this new production will be directed by living legend Marianne Elliott and will star Broadway icon Patti LuPone! The Gielgud Theatre will enjoy an exceptional year in 2018, after its critic and crowd-pleasing show The Ferryman gives way to this revival of Company.
LuPone is no stranger to the stage – she has won two Tony Awards (and enjoyed a further five nominations) for her performances as Rose in Gypsy (Best Performance by a Leading Actress in a Musical, 2008) and as Eva Perón in Evita (Best Performance by a Leading Actress in a Musical, 1980). She has also won an Olivier Award (and received another nomination) for originating the role of Fantine in the world's longest running musical of all time, Les Misérables. Other notable performances include Norma Desmond in Sunset Boulevard, Mrs Sweeney in Sweeney Todd and Reno Sweeney in Anything Goes. She is currently on Broadway starring as Helena Rubenstein in War Paint. Queues would be around the block for LuPone's latest appearance alone!
But LuPone is not the only name guaranteed to bring the crowds in droves. This is the second major production announced from Elliott's new production company, a partnership with renowned producer Chris Harper. The director, best known for her work on War Horse and The Curious Incident Of The Dog In The Night-Time, left her post as Associate Director of the National Theatre in 2016 to set up the company. Their first announcement was Heisenberg: The Uncertainty Principle, which plays at Wyndham's Theatre from 3 October 2017 – 6 January 2018.
If all this wasn't enough, the new gender swapped production of Company is the first ever production in which esteemed lyricist and composer Stephen Sondheim has allowed the genders to be changed. The main character of Bobby will now become Bobbi and will be played by Rosalie Craig, famous for her performance as the title character in Tori Amos' The Light Princess (for which she was nominated for an Olivier Award).
Company follows singleton Bobby (or now, Bobbi) and they have seemingly hit 35 and are unable to grow up. No steady relationship; no family and kids of their own, Bobby (or Bobbi) will appeal to the latest generation of millennial professionals, who face the pressures of career success combined with the perfect house, car and family lifestyle. So, get online and get those tickets reserved for a highlight of the 2018 musical calendar, from 28 September onwards!
Starring
Patti LuPone, Rosalie Craig
Playing at Gielgud Theatre
35-37 Shaftesbury Avenue, London, W1D 6AR GB (venue info)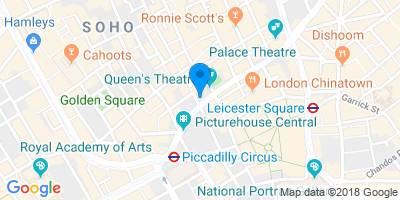 Directions
Performance Times
Company photos