Close to You - Bacharach Reimagined extends West End run
by Oliver Mitford on Thursday 12 November 2015, 9:09 pm in Theatre News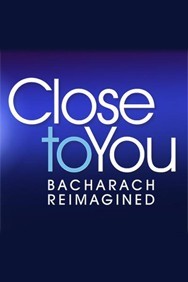 The West End transfer of Close To You – Bacharach Reimagined has announced that it is extending its run at the Criterion Theatre through to Valentines Day, the 14 February 2016.
The show premiered London's Menier Chocolate Factory this summer and went on to receive unanimous critical and public praise. Following this success, the production transferred to the Criterion Theatre in October where it broke the theatres box office record for the biggest advance sales, such was the demand for tickets.
Close To You – Bacharach Reimagined features some of Burt Bacharach's most iconic hit songs such as 'I Say a Little Prayer', 'Alfie', 'What's New Pussycat' and 'Close to You'.
With a cast of actors all playing instruments live on stage, Close To You is led by the man who came up with the reimagining of the classic songs for the show, Kyle Riabko.
Close To You – Bacharach Reimagined is directed by the Oliver Award-winning Steven Hoggett, who is best known from his work on the National Theatre's production of The Curious Incident of the Dog in the Night-Time and the Broadway and West End smash-hit Once.
Burt Bacharach himself commented on the extension of the run saying, 'Close to You is a beautiful Valentine to me, and it's also a Valentine to the audiences who are fortunate enough to experience it. I'm thrilled to hear that its West End run is being extended due to popular demand until Valentine's Day, which also seems very fitting since most of my songs are love songs. I am in awe of what Kyle Riabko has done with my music, and I'm truly in love with this extraordinary show'.
Close To You – Bacharach Reimagined is now booking at the Criterion Theatre until 14 February 2016.