The Almeida Theatre announces a new season
by Best of Theatre Staff on Monday 17 July 2017, 11:01 am in West End News & Gossip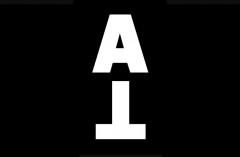 The Almeida Theatre announces a new season including two world premières, a Tennesse Williams' classic and the launch of the second series of digital films in the Figures of Speech project.
ALBION, a new play by Mike Bartlett, directed by Rupert Goold; ALBION marks the first collaboration since the Olivier Award-winning King Charles III. The cast will feature Victoria Hamilton.
The world-première of THE TWILIGHT ZONE, based on stories from the classic 1960s CBS Televition series, adapted by Anne Washburn, directed by Richard Jones.
A revival of Tennesse Williams' classic SUMMER AND SMOKE, directed by Rebecca Frecknall
FIGURES OF SPEECH, a provocative anthology of digital films exploring the voices behind visionary leadership, continues with a second series, to be released later this summer, directed by Anthony Almeida.
INK, by James Graham and directed by Rupert Goold, will transfer to the Duke of York's Theatre, in the West End from 9 September 2017.
MARY STUART, by Friedrich Schiller, adapted and directed by Robert Icke, will transfer to the Duke of York's Theatre, in the West End from 13 January 2018.
The Almeida Young Company's FROM THE GROUND UP visits the Edinburgh Festival Fringe this summer.
Almeida participation partner with Arsenal in the Community on a new project, AGAINST ALL ODDS, a response to Christopher Shinn's AGAINST, led by writer Charlotte Josephine.
Almeida Artistic Director Rupert Goold said: "We are thrilled to present three major new productions at the Almeida, including two world premieres and one rare revival. Spanning the Atlantic and beyond, this season is a timely and limitless interrogation into contemporary cultural anxieties and the power we have over our own lives.
"What do we truly desire? What is it that scares us the most? Is it more dangerous to live in the past or only in dreams? Are we looking to belong – or to escape?
"Here at the Almeida we are committed to ongoing relationships with artists and for that reason, following on from his extraordinary work on King Charles III and Game, we are excited to welcome back Mike Bartlett with Albion. Equally, Anne Washburn's work with us on the mind-bending Mr Burns was one of the most controversial and formally exhilarating texts we have presented – and we are thrilled to produce a brand new play with Anne's unique take on The Twilight Zone. Finally, we are delighted to present an exciting new director to the Almeida stage, Rebecca Frecknall, with Tennessee Williams' rarely performed Summer and Smoke. Rebecca has been part of our Resident Director scheme which aims to support emerging directors.
"Opening the season, Albion interrogates the political state of England through the lens of tangled family politics. The Twilight Zone looks back at American nightmares made during the Cold War which speak as powerfully to the current political moment and the ongoing power of the imagination today. And to complete the season, Summer and Smoke explores the spiritual and sexual sacrifices we can make on the journey to self-discovery.
"Each play challenges the preoccupations of daily life in search of something more meaningful. The answers might lie close to home – the earth beneath our feet, the complexity of family, or national identity. They might already exist in our bodies and souls without our knowing – love, sickness, belonging. Or they might be found beyond our physical existence, in alternate universes, technology… and dreams.
"Our Figures of Speech digital project continues with a new slate of filmed speeches, featuring Derek Jacobi, Noma Dumezweni, Russell Tovey, Pearl Mackie, John Heffernan and responses by our young leaders, challenging British politics, rediscovering the power of rhetoric and questioning the art of leadership.
"In the West End, Ink by James Graham will open at the Duke of York's Theatre in September, Robert Icke's production of Hamlet featuring Andrew Scott runs at the Harold Pinter Theatre until September, and Mary Stuart with Lia Williams and Juliet Stevenson, opens at the Duke of York's Theatre in January.
"The ground-breaking work of Participation continues in multiple projects across the rest of the year, including From the Ground Up at the Edinburgh Festival and a new project in partnership with Arsenal in the Community and supported by The Arsenal Foundation, following the success of Play On."