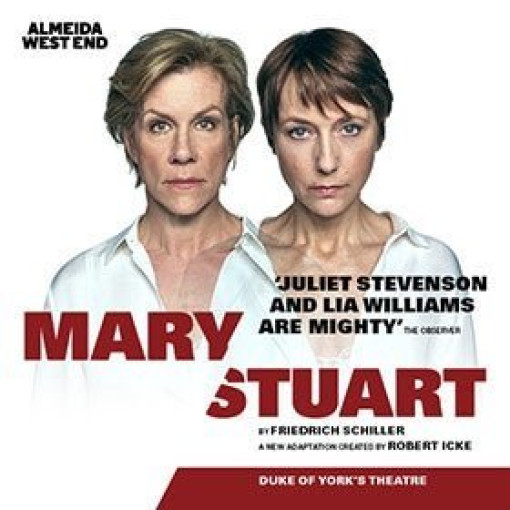 Mary Stuart
4.7/5
based on 7 reviews
(read reviews)
Booking until: Saturday, 31 March 2018
Mary Stuart photos
Mary Stuart description
Mary Stuart stars Juliet Stevenson and Lia Williams, who both play Elizabeth I and Mary Stuart. Who plays whom is decided on the night by a toss of a coin, which adds spice to an already compelling piece of historical fact-fiction.
Friedrich Schiller reveals the final days in the life of unfortunate Mary, Queen of Scots. The play has five acts, each divided into various scenes. Schiller imaged this particular key moment in English political history, a time when Mary Queen of Scots was looking for refuge in England but was imprisoned instead, accused of plotting against the English Queen.
Both queens were powerful, determined and strong, and their battle had far-reaching consequences for the nation. Robert Icke has breathed new contemporary life into this classic verse play, which unfolds just like a modern thriller. The fictional meeting between the queens never actually happened, making the play a fascinating exploration of what might have happened if they had.
The wonderful Lia Williams and Juliet Stevenson accept the challenges Mary Stuart presents with bravery and boldness, each having to learn two complex three hour long roles. And they both do an outstanding job, rich in virtuosity, beautifully nuanced and full of delicate subtleties. This is a truly great production brought to life by two exceptional talents. Add stunning supporting performances from Rudi Dharmalingam as Mortimer, Vincent Franklin as Burleigh and John Light as Leicester, a man who was allegedly romantically involved with both queens, and it's an experience you'll cherish for a long time to come.
Schiller's play pits Mary, Queen of Scots against Queen Elizabeth I in the most marvellous way. Mary redeems the crimes of her youth via an ordeal that sees her achieve spiritual serenity, while Elizabeth in contrast descends deeper and deeper into rage and revenge. This is powerful stuff. So powerful that we wouldn't be surprised to see it playing in the West End in another 200 years.
Playing at Duke of York's Theatre
104 St Martin's Lane, London, WC2N 4BG GB (venue info)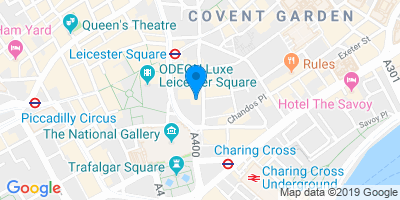 Directions
Performance Times