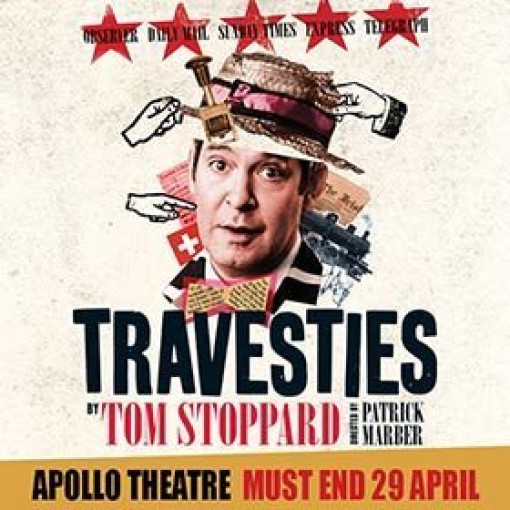 Travesties
4.6/5
based on 38 reviews
(read reviews)
Booking until: Saturday, 29 April 2017
Running time: 2 hours 30 minutes
Travesties description
Two decades ago, Tom Stoppard's Travesties was a smash hit in the West End. Now it's back. And by all accounts it's as lively, funny and clever as ever, as you'd expect from one of the nation's premier purveyors of intellectual theatrical fare.
Imagine a fictional meeting between Vladimir Lenin, Irish writer James Joyce and Dadaist Tristan Tzara, a recipe for excellent entertainment. Blend in one hilariously faulty memory. Add a bunch of extremely clever conceptual referrals to Oscar Wilde's most popular comedy, The Importance of Being Earnest, and stir in handfuls of philosophical rumination about the revolutionary nature of culture. The result is a memorable tour de force, supported by the brilliant Patrick Marber as director, with wonderful Tom Hollander as the notoriously unreliable narrator, Henry Carr.
Carr is an elderly man, and his memories of his times in Zürich are less than accurate. His interactions with these influential figures get all mixed up in his mind with the characters from Wilde's masterpiece, in which he once took the starring role. Expect puns, limericks, parodies and more in this marvellously clever-funny production.
It's interesting to note that Henry Carr was actually a real person, who lived in Switzerland in 1917. When Travesties was first staged, Stoppard apparently got a letter from Carr's widow, who was surprised to see her husband immortalised as a character in a play. Recently revived at the Menier Chocolate Factory, the play transfers to theatreland's Apollo Theatre from early February 2017.
Playing at Apollo Theatre
31 Shaftesbury Avenue, London, W1D 7ES GB (venue info)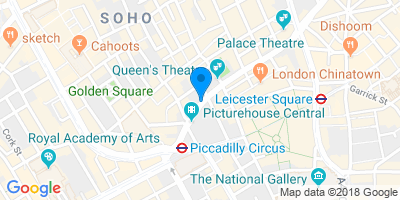 Directions
Performance Times
Travesties photos