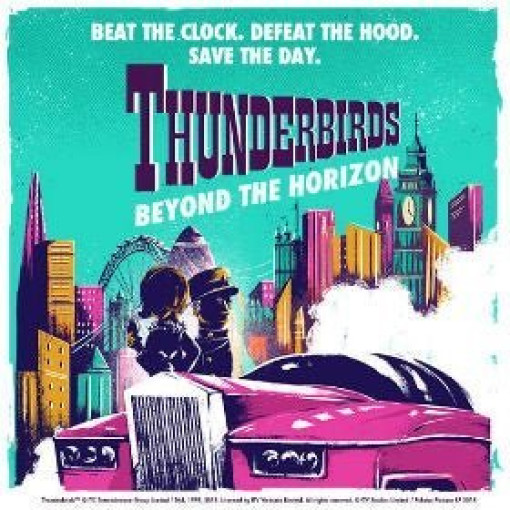 Thunderbirds - Beyond the Horizon
Booking until: Sunday, 27 January 2019
Thunderbirds - Beyond the Horizon description
Have you heard about The Buzz? It's the capital's first purpose-designed venue for immersive interactive entertainment, and you'll find it in Elephant & Castle. Did you love Thunderbirds in the 1960s and '70s? Maybe you even watched it on black and white telly? If the answer to either of these questions is 'yes', we've got a real thrill for you. Actually, this is one heck of a thrill even if you've never heard of Thunderbirds... welcome to Beyond The Horizon.
Gerry Anderson, creator of the original puppet animation, is by all accounts really pleased and excited about this new show from Limelight productions. As is Richard Lewis from Limelight, who watched the original series as a boy and still recalls the excitement he felt when the famous countdown began: "5-4–3–2–1… Thunderbirds are Go!". He has long wanted to bring the "visceral feeling of being rescued by a Thunderbird" to a live audience, and while it hasn't been an easy task, involving building an entire new venue in preparation, Limelight's passionate creative team has made his ambition our reality. Thank you Richard!
Emma Brunjes and Ralph Brunjes from ebp, the entertainment company that specialises in production and management, admitted they said an instant and enthusiastic 'yes' to Richard Lewis's idea. As kids they made their own Tracy Islands, and both have great memories of the original TV show. Now they're recreating those precious memories and bringing them to dazzling, full scale reality.
If you'd like the chance to be a child again, this totally immersive and technically complex experience delivers exactly that. It encourages you to escape, to push the boundaries, to become way beyond excited. If you're up for testing your nerves, becoming part of a mission to save the Horizon Project, Lady Penelope invites you to the project's launch at a top-secret location. But when you get there she's nowhere to be seen. Where is she? There's obviously something wrong... very wrong.
As it turns out, the evil Hood has infiltrated Brains' Lab and is arranging an evil cyber-attack. The Tracy brothers can't help and the Thunderbirds are immobilised… except for you. Can you stop The Hood?
The show has been created by the people who brought you Alice's Adventures Underground, Harry Potter and The Cursed Child, and Secret Cinema. Don't miss the fun. As long as you're eight years old or more, you're very welcome to try and save the world!
Playing at The Buzz
42 Newington Causeway, London, SE1 6DR GB (venue info)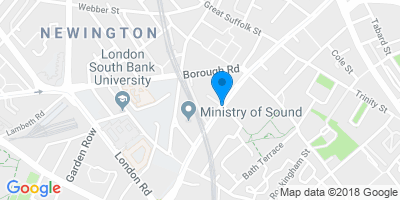 Directions
Performance Times
Thunderbirds - Beyond the Horizon news
THUNDERBIRDS: BEYOND THE HORIZON Announces Postponement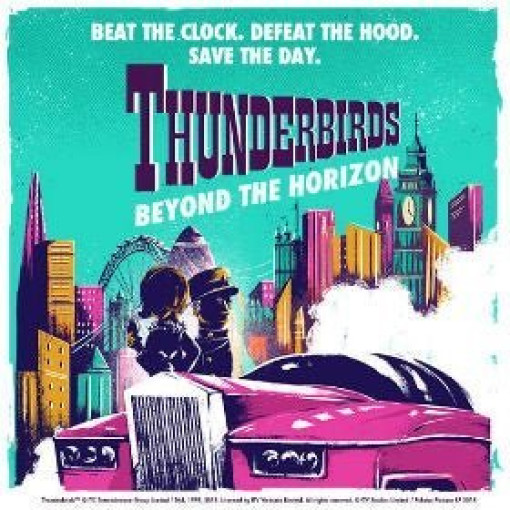 27

Sep
THUNDERBIRDS: BEYOND THE HORIZON Announces Postponement
THUNDERBIRDS: BEYOND THE HORIZON landing at new purpose built venue The Buzz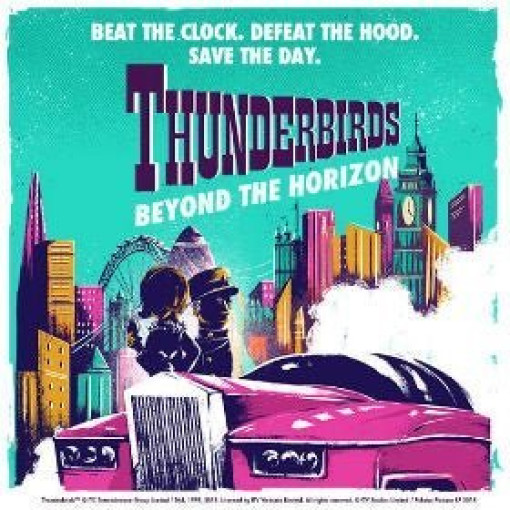 25

Apr
THUNDERBIRDS: BEYOND THE HORIZON landing at new purpose built venue The Buzz