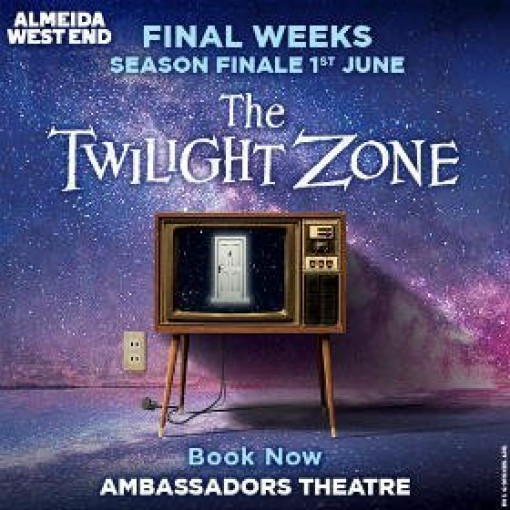 The Twilight Zone
3.8/5
based on 21 reviews
(read reviews)
Booking until: Saturday, 1 June 2019
The Twilight Zone description
Twilight Zone – The classic cult TV series... rebooted
The Evening Standard's critic says this play will "delight fans of the original and welcome in newcomers too, which is no mean feat." The Guardian's says, "Jones creates a whirling paranormal kaleidoscope with the aid of a first-rate team. Paul Steinberg's black-and-white design is built around the rotating symbols, doors and scientific formulae that prefaced the TV series." Time Out's reviewer says "Anne Washburn's stage version of the iconic 1959 sci-fi show is a glorious exercise in kitsch with a few smart lessons about the present". And The Guardian was equally impressed, saying, "Washburn has created a mash-up of eight of the original transmissions, the strands disconcertingly interwoven in ways that increase the tension and sense of foreboding." Whether or not you're familiar with the vintage TV series, you're in for a treat.
The TV series was first aired in 1959 and proved an instant hit, tapping into the paranoia of the times and referencing common fears around the human experience, things like nuclear war, space aliens, science, technology, and parallel universes. It ran for fifteen years and remains a cult TV classic.
Adapted by Anne Washburn, the play interweaves eight original stories, all of which appeared on TV, into one piece. Some segments are memorable, particularly big hits at the time, others are more obscure. How did they choose? Washburn and the director Richard Jones watched all 156 episodes while researching, hopefully an enjoyable feat of endurance!
The show is absolutely jammed full of trickery, magic, effects and stunts. The stage design and lighting, along with the sound, deliver a convincing black and white telly feel, very like watching a screen. A cast of ten plays all the parts, including the spooky narrator. The visuals come from ace set designer Paul Steinberg and the costumes from Nicky Gillibrand. And two amazing illusionists, Richard Wiseman and Will Houstoun, have brought the effects to vibrant life.
It isn't quite Scifi. It isn't wholly horror. It only has its tongue in its cheek some of the time. And because it flips between genuinely scary and funny – including everything in between – it isn't for little children. If you're ten or above, you'll love it.
Having sold out on plenty of nights at the Almeida theatre, the show is set to transfer to the West End's Ambassadors theatre from March 2019. There's an auspicious date for your diary. You'd better book yours as soon as tickets come out. It'd be such a shame to miss this dazzlingly good show.
Playing at Ambassadors Theatre
West Street, London, WC2H 9ND GB (venue info)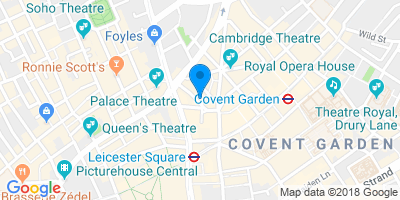 Directions
Performance Times
The Twilight Zone photos
The Twilight Zone video
The Twilight Zone news
West End transfer of THE TWILIGHT ZONE to the Ambassadors Theatre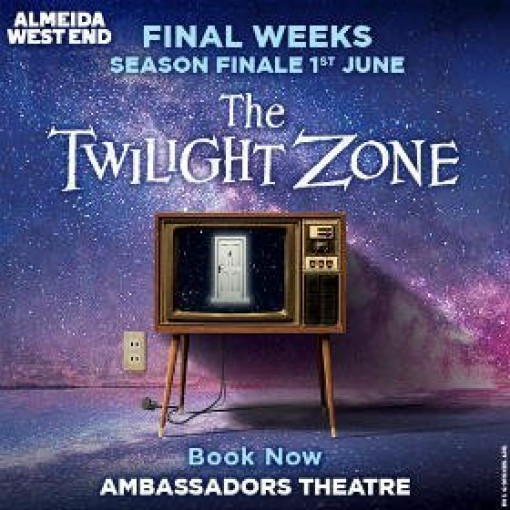 08

Oct
West End transfer of THE TWILIGHT ZONE to the Ambassadors Theatre