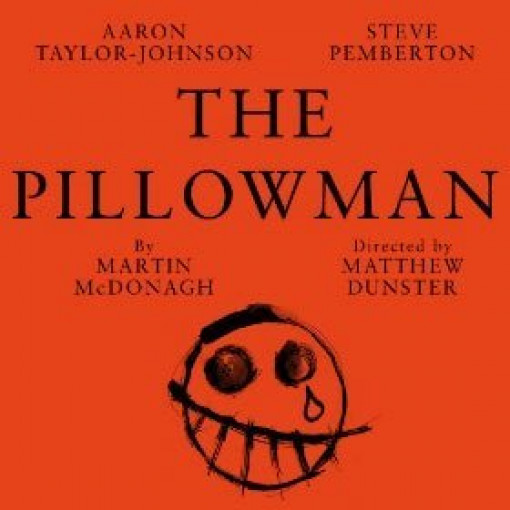 The Pillowman
Booking until: Saturday, 17 October 2020
The Pillowman description
The Pillowman – A peculiar tale
A fresh revival of Martin McDonagh's extraordinary play The Pillowman is gracing the magnificent Duke of York's theatre in the West End. It's a welcome return after an absence of seventeen years, following a remarkable Olivier Award winner of a run at the National starring David Tennant. The play transferred to Broadway afterwards, starring Jeff Goldblum in the USA. This time around the stars of the show are the brilliant Aaron Taylor-Johnson and Steve Pemberton.
What's the story?
Welcome to a super-dark drama that also happens to be very funny. The Pillowman is set in a mysterious totalitarian state and opens in a police interrogation room. The police are questioning a writer, Katurian, about a series of violent murders involving children, murders that are worryingly similar to the plots of his short stories. Katurian is a troubled man. He reveals how his parents had tortured his brother Michal, and how he smothered them with a pillow to save Michal.
Katurian is tortured by the police, then they leave him alone with his brother who shockingly confesses to the murders. We don't want to spoil the surprise for you, so we won't. We'll simply say that The Pillowman itself is a mythical being who travels back in time to tell children about all the misery they'll experience in future. He lets them choose to kill themselves if they like, to spare themselves the suffering. When the Pillowman visits Michal, Katurian's brother takes a very different route.
About the stars of the show
Aaron Taylor-Johnson has delighted us with roles in Kick-Ass, Avengers: Age of Ultron, Nowhere Boy, Godzilla and more. He plays Katurian. Steve Pemberton of Inside No. 9 and The League of Gentlemen fame plays Tupolski. The director is Matthew Dunster, the casting director is Amy Ballfur, the sound designer is Ian Dickinson, and the costume and set design come from Anna Fleischle.
About Martin McDonagh
Martin McDonagh's previous work includes the Academy Award-winning film Three Billboards Outside Ebbing, Missouri. He was also responsible for the magical The Aran Islands trilogy, including the extraordinary play The Cripple of Inishmaan, which won the actor Daniel Radcliffe a Best Actor in a Play award at the WhatsOnStage Awards.
As the playwright says, "having worked with Matthew previously on Hangmen, and been an admirer of Steve and Aaron's work for many years, I feel it's the perfect time to find out what a whole new generation makes of this peculiar tale."
Playing at Duke of York's Theatre
104 St Martin's Lane, London, WC2N 4BG GB (venue info)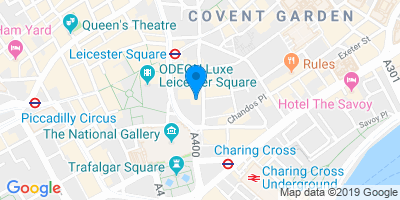 Directions
Performance Times