48% off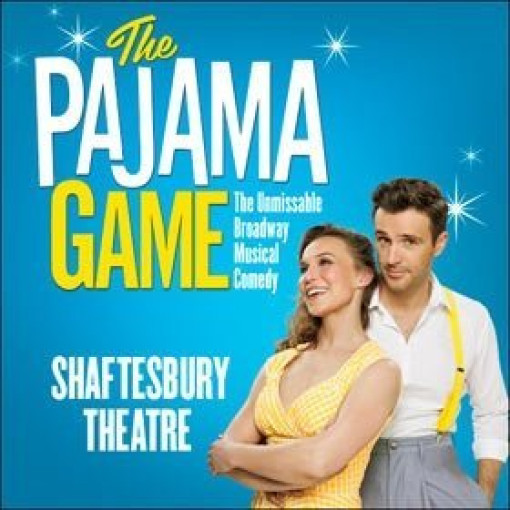 The Pajama Game
4.4/5
based on 44 reviews
(read reviews)
Booking until: Saturday, 13 September 2014
Running time: 2 hours 45 minutes
The Pajama Game description
The Pajama Game tickets – Will true love conquer all?
The Pajama Game is based on the popular novel 7½ Cents by Richard Bissell, with a musical score by the talented Richard Adler and Jerry Ross. It's a lively tale of the workers and union versus the bosses, set in a busy pajama factory.
Back in 1954 the original Broadway version ran for an impressive 1063 performances and won a Tony award for Best Production. The original West End version played at the Coliseum from late 1955 and ran for 588 performances, starring Max Wall as Hines. The show took to the road again in '73 and returned in 2006 to critical acclaim, performed to perfection by The Roundabout Theatre Company. The 2006 Broadway revival won a Tony too, this time for the Best Revival of a Musical. And this new version is tipped to be an award winner, fresh from a sell-out run at the Chichester Festival Theatre.
Who is responsible for this wonderful musical? It's the delightful Richard Eyre, who is pleased to present the play in town for a limited season. Expect jazzy, big band sounds, an upbeat tale, love, strife and plenty of laughs.
What's the story? The scene, a busy, bustling pajama factory where the workers are hard at it getting as many sets of 'jamas as possible out of the door. The pressure is on. But there's trouble in the air with industrial action, sabotage and secret plots on the cards.
When a seven and a half cent an hour rise is turned down by the management, chaos ensues. But love blossoms at the same time as Babe, the union's Grievance Committee head, falls head over heels with handsome Sid, the superintendent. Sid Sorokin is new at the factory. He falls equally hard for Babe but their romance is in for a rocky ride as the tricky labour dispute takes its toll.
You'll meet Myron 'Old Man' Hasler, the factory boss with a secret. His attractive, witty secretary Gladys Hotchkiss, popular with the men. Jealous Vernon Hines, the timekeeper, who disapproves of Gladys' flirting. Prez, the union head, a married man with a reputation as a skirt chaser. Mabel, Sid's secretary, Mae, a loud-mouthed Grievance Committee member, and a host more likeable characters. And their antics will have you in fits of laughter – it's heartwarming stuff.
Straight from the golden age of musical comedy, it's a lovely show and the ultimate in good-humoured escapism. If you like your musicals happy, happy, happy, you'll adore this super show. Perfect for anyone who enjoys love, laughter and sing-along tunes to die for.
If you'd like to buy The Pajama Game cheap tickets, we offer the full range of seating types, from low cost to premium, all with excellent availability.
Playing at Shaftesbury Theatre
210 Shaftesbury Avenue, London, WC2H 8DP GB (venue info)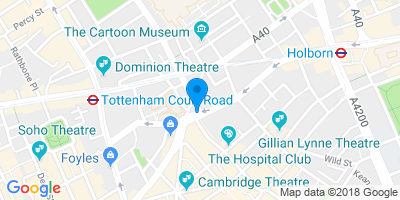 Directions
Performance Times
The Pajama Game photos
The Pajama Game cheap tickets
Save 47%
Was £33.00 Now £17.50
Valid Monday - Friday performances until 13 September 2014
Save 48%
Was £63.00 Now £32.50
Valid Monday - Friday performances until 13 September 2014
Save 40%
Was £63.00 Now £37.99
Valid Saturday performances until 13 September 2014
The Pajama Game news
The Pajama Game Review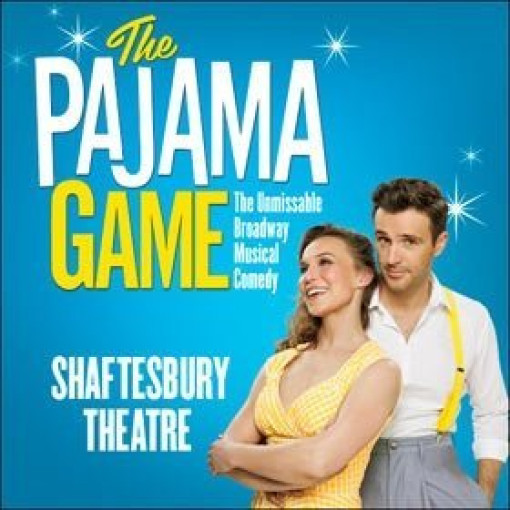 23

May
The Pajama Game Review
The Knives are out for Polycarpou as Eternity makes way for Pajamas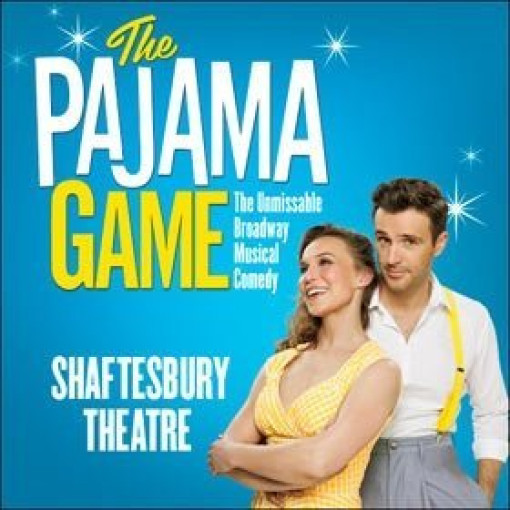 11

Feb
The Knives are out for Polycarpou as Eternity makes way for Pajamas