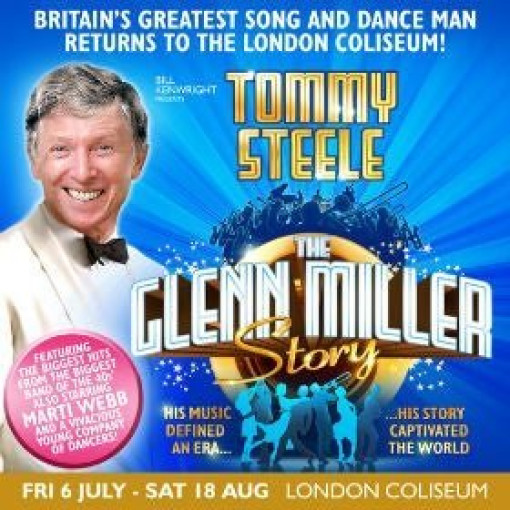 The Glenn Miller Story
4.8/5
based on 12 reviews
(read reviews)
Booking until: Saturday, 18 August 2018
The Glenn Miller Story description
Now and again a genuinely special show hits the stage. This is one of those times, a glittering musical extravaganza celebrating the brilliant Glenn Miller band, the musicians whose tunes form the soundtrack to the Second World War. The show stars Tommy Steele, Britain's first ever rock 'n' roll star, and is designed to showcase Glenn Miller's music to perfection.
More than seventy years after Miller died in a plane crash, right at the end of the war, his music is just as popular as ever, that unmistakeable smooth, funky sound that helped to revolutionise popular music and welcome rock 'n' roll to the UK. 
Back in the day, cheeky Tommy Steele was our own home-grown Elvis. He's been on stage ever since, one of those old-school stars that never seems to dim. He's been thrilling audiences in various guises since his 1958 début performance in Rodgers and Hammerstein's Cinderella, which sold out at the London Coliseum. Now he's back to introduce the music of Miller to a new audience, as well as those who loved his unique style way back then.
This extravagant show is packed solid with epic Miller Band tunes, including In the Mood, Moonlight Serenade, Pennsylvania 6-5000, Tuxedo Junction and Chattanooga Choo Choo. There are loads more, all recognisable and each a classic. No wonder Miller and his band scored so many monster hits, with more number one chart positions under their belt in just four years than Elvis and the Beatles, an impressive 23 in total.
If Glenn Miller had lived, who knows what he might have achieved. When his plane crashed we lost a living legend. Luckily the talented team behind The Glenn Miller Show are busy bringing the great man's work back to thrilling life. And as long as you're more than five years old, you're very welcome.
The show is produced by Bill Kenwright, who also directs along with Bob Tomson. The choreography is by Bill Deamer and the design by Mark Bailey.  If you want to join your voice to the celebrations and mark the brilliant, all too short life of Miller, buy tickets as soon as they become available. They're expected to sell out fast.
Starring
Tommy Steele, Marti Webb
Playing at London Coliseum
St Martin's Lane, London, WC2N 4ES GB (venue info)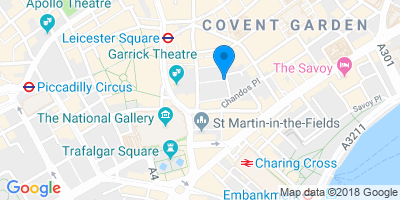 Directions
Performance Times
The Glenn Miller Story news
Full casting announced for THE GLENN MILLER STORY starring Tommy Steele and Marti Webb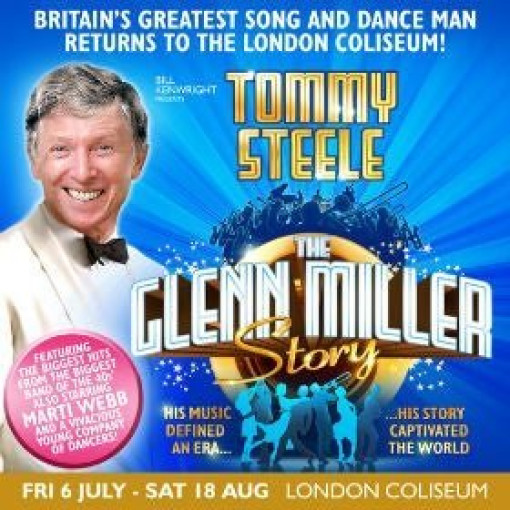 06

Jul
Full casting announced for THE GLENN MILLER STORY starring Tommy Steele and Marti Webb
Tommy Steele returns to The London Coliseum in THE GLENN MILLER SHOW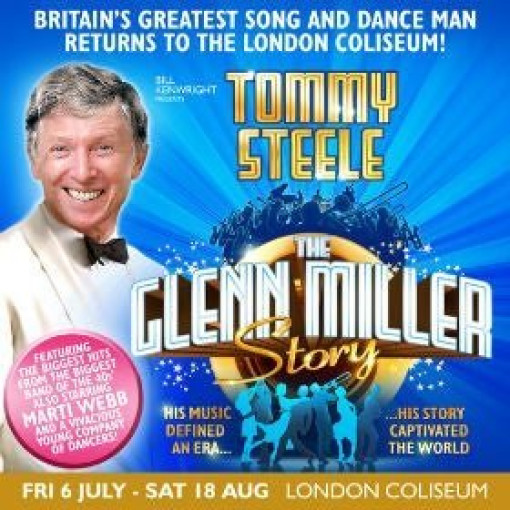 25

Apr
Tommy Steele returns to The London Coliseum in THE GLENN MILLER SHOW