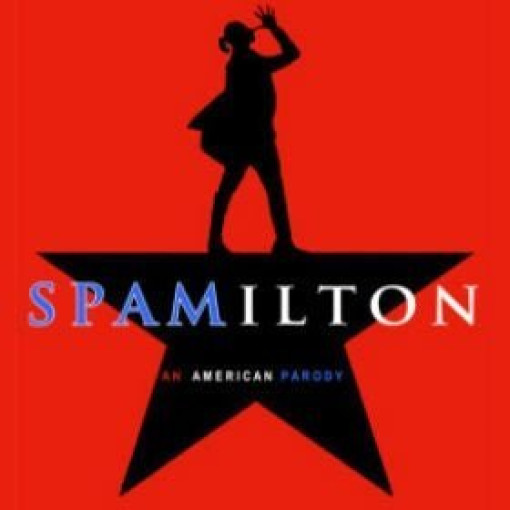 Spamilton
5/5
based on 2 reviews
(read reviews)
Booking until: Saturday, 8 September 2018
Spamilton description
You adore musical theatre. You loved Hamilton: An American Musical, the sung and rapped musical about the life of the American Founding Father Alexander Hamilton, whose music, lyrics, and book are by the brilliant by Lin-Manuel Miranda, and whose plot is inspired by the 2004 biography by Ron Chernow. In fact you're a bit of a musical buff, and you know your stuff. This excellent mickey-take is for you, a parody and a half that pokes fun at a host of top class musicals in the most delightfully naughty way. Welcome to Spamilton.
The show is stuffed with 26 exceptional show tunes including In the Hype, Lin-Manuel & J-Lo, Beyoncé & Gloria Estefan, Book of No More Mormons, Broadway Assassins, Cool Duel, Lin-Manuel's New York City and so many more, all performed with gusto and skill.
This is a wicked parody of the runaway Broadway smash, and because of that you really need to be reasonably familiar with a bunch more musical smashes, including Gypsy, Chicago, The King and I, Assassins, Camelot, The Book of Mormon and Sweeney Todd. If you've never seen them, never heard of them and this is your first ever musical, a lot of the humour will probably go over your head. It also helps if you already know enough about musical theatre stars like Audra McDonald, Daveed Diggs and Stephen Sondheim to find parodies of them funny. But it's great fun all the same: glittering, over the top, a feast of colour, movement and sound.
Spamilton first previewed in 2016 before opening at New York's Triad Theatre, where its season was extended thanks to its instant popularity. Now it has gone international, and the accolade is well-deserved. The show is set to thrill and delight keen musical lovers from all around Britain, and the anticipation is mounting.
Spamilton is directed to perfection by Gerard Alessandrini, the talented and very funny American playwright, parodist, actor and director. His reputation precedes him as the creator of Forbidden Broadway, another smash hit of a off-Broadway parody and equally, crazily funny.
If you like the sound of all that and fancy an outrageous evening of belly-laughs, the fun happens at the lovely Menier Chocolate Factory. See you there.
Playing at Menier Chocolate Factory
51 Southwark Street, London, SE1 1RU GB (venue info)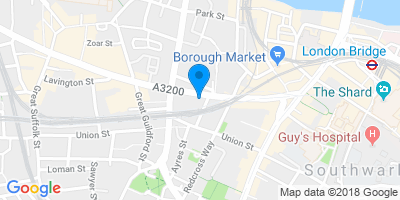 Directions
Performance Times
Spamilton news
Menier Chocolate Factory: The UK première of SPAMILTON: AN AMERICAN PARODY goes on sale at 9am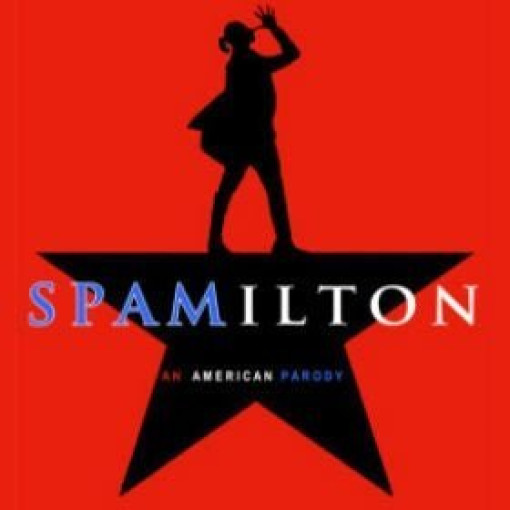 16

May
Menier Chocolate Factory: The UK première of SPAMILTON: AN AMERICAN PARODY goes on sale at 9am
Menier Chocolate Factory announces the UK première of Gerard Alessandrini's SPAMILTON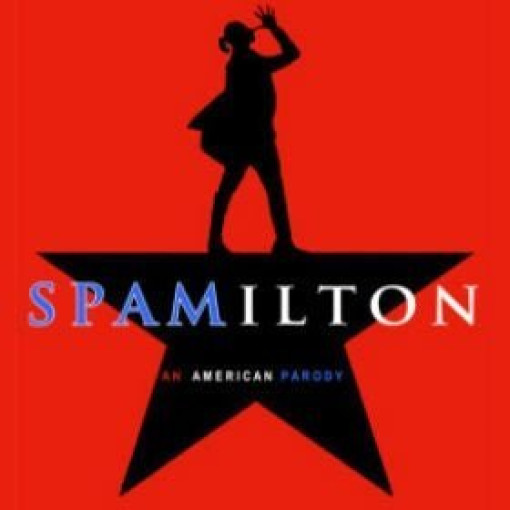 30

Apr
Menier Chocolate Factory announces the UK première of Gerard Alessandrini's SPAMILTON