50% off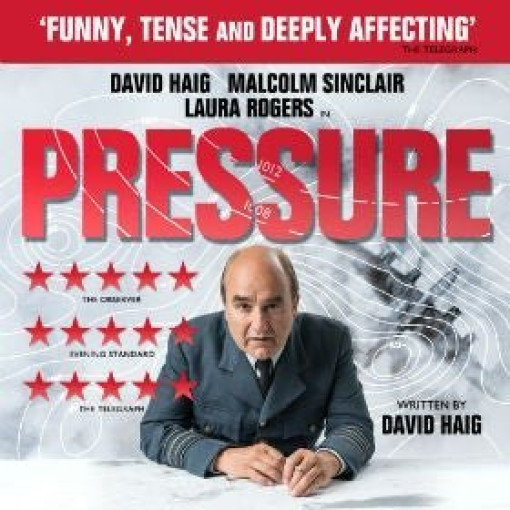 Pressure
4.9/5
based on 20 reviews
(read reviews)
Booking until: Saturday, 1 September 2018
Pressure description
Pressure – A super-tense, funny and moving true story
When announcing the West End transfer of his play, the lead actor and playwright David Haig said: "What sublime timing that my play about the weather forecaster for D-Day, will open on the 74th anniversary of the D-Day invasions. The play has been profoundly fulfilling to write and perform. It's about one of the great unsung heroes of the 20th century and I'm so proud that his story will now be available to a West End audience. I couldn't be more excited."
The beautiful Ambassadors theatre is your venue from early summer 2018, the perfect place for a well-deserved transfer that hits the West End on the 74th anniversary of the Word War Two D-Day landings. It's Pressure, and the pressure is on right from the start. No wonder The Telegraph calls it "Funny, tense and deeply affecting", the Evening Standard and Observer gave it a five star review and the Daily Mail says it's "thrilling".
Anyone who is old enough to understand why this very special weather forecast was so vitally important will enjoy this moving, super-tense play. So what's the plot?
It's always important to get the weather forecast right. But when 350,000 lives are at stake, it's crucial. It matters because the Normandy landings were the allies' last-ditch attempt to invade Normandy in Operation Overlord, Codenamed Operation Neptune and the biggest seaborne invasion in history. The attack was doomed to fail unless the weather conditions were exactly right, and the fate of the free world was at stake.
The Olivier Award-winning actor David Haig plays the Scottish meteorologist, Group Captain James Stagg, whose job it was to keep the allies up to date about the weather. Amazingly, he also wrote the play, making this production even more special.
Pressure examines the incredibly tense 72 hours before Operation Overlord launched, and is set inside the Allied Expeditionary Force's HQ. It is directed by John Dove. Malcolm Sinclair plays General Eisenhower and Laura Rogers Kay Summersby. Designs are by Colin Richmond, the lighting comes from Tim Mitchell, the sound from Philip Pinsky, video design from Andrzej Goulding and casting by Lisa Makin.
The story has already delighted audiences at the Chichester Festival Theatre and Royal Lyceum in Edinburgh, and transfers to the West End on June 6th, playing at The Amassadors until 1st September 2018.
Starring
David Haig, Malcolm Sinclair, Laura Rogers
Playing at Ambassadors Theatre
West Street, London, WC2H 9ND GB (venue info)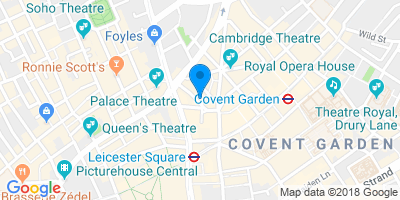 Directions
Performance Times
Pressure photos
Pressure video
Pressure cheap tickets
Save 50%
Was £30.00 Now £15.00
Valid Mon-Sat until 1 Sep 2018.
Save 28%
Was £55.00 Now £39.50
Valid Mon- Sat until 1 Sep 2018.
Pressure news
Full Casting Announced for PRESSURE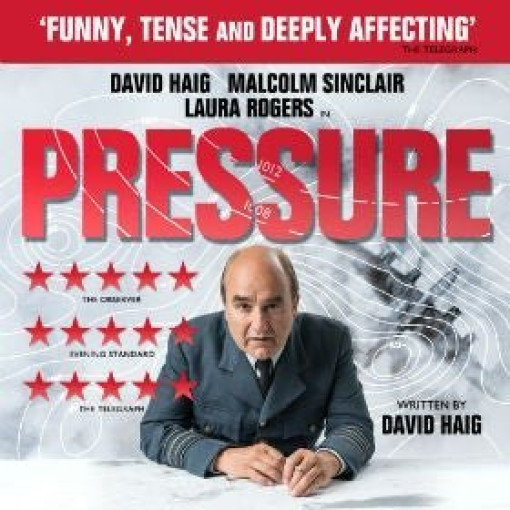 29

May
Full Casting Announced for PRESSURE
PRESSURE written by and starring DAVID HAIG transfers to the Ambassadors Theatre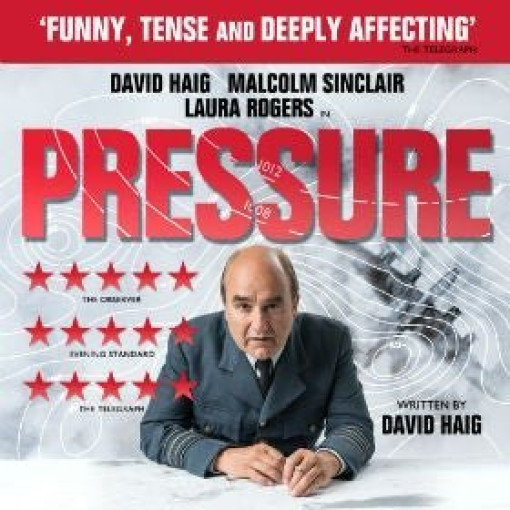 03

Apr
PRESSURE written by and starring DAVID HAIG transfers to the Ambassadors Theatre