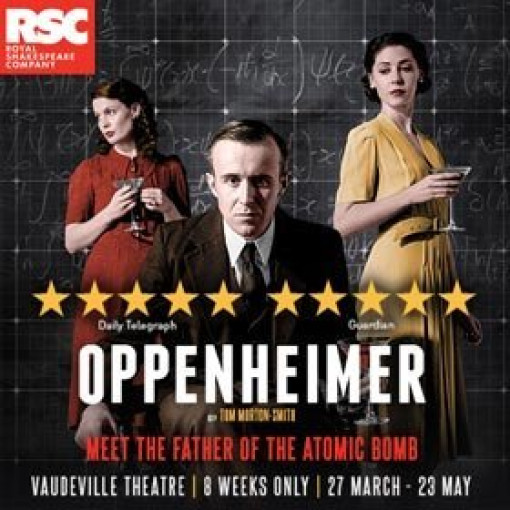 Oppenheimer
4.7/5
based on 14 reviews
(read reviews)
Booking until: Saturday, 23 May 2015
Running time: 2 hours 35 minutes
Oppenheimer description
Oppenheimer – Meet the father of the atomic bomb
The Royal Shakespeare Company is at the helm of this splendid production of Tom Morton-Smith's new play, which caused a stir at the Swan theatre in Stratford and transfers to the West End's Vaudeville Theatre in late March 2015 for a limited eight week run.
The cast includes the wonderful John Heffernan as Oppenheimer himself. It's directed by Angus Jackson, scene design comes courtesy of Robert Innes Hopkins, the lighting is by Paul Anderson, sound by Christopher Shutt and choreography by Scott Ambler.
What's the story? It's 1939 and fascism is about to spread inexorably across mainland Europe. As General Franco takes over Barcelona, a couple of German scientists crack the atomic fission process. On the face of it a fascinating breakthrough, in California a couple of far-seeing theoretical physicists soon realise the horrific potential of the new discovery.
Nuclear weapons draw their power from the universe's building blocks, atoms themselves. On one hand Oppenheimer drove science way beyond nature into a weird space where a monster was created. On the other hand the weapons he helped develop stopped the slaughter of the Second World War in its tracks. At the time some felt the weapon was so radical it would stop "all war". Sadly the human race seems to be far too warlike to let the mere threat of wholesale destruction put us off!
J Robert Oppenheimer found himself uniquely placed to spearhead the race to create a weapon, despite having to cast off a radical reputation and struggle with a series of tempestuous personal relationships. He was famously ambitious and charismatic. He had to make the most of his position of power and authority, since the tension between the dramatic scientific advances of the time and the justification for their eventual use was complex. And the entire episode came at a real personal cost.
As the RSC's Creative Director Gregory Doran said, "I am so pleased that Tom's wonderful play can be seen by London audiences. The epic nature of the subject and the broad sweep of the narrative is something we have always encouraged in our commissioned new work. This is a direct legacy of Shakespeare, who, of course, was once a 'new writer' himself."
Oppenheimer tickets – "A direct legacy of Shakespeare"
If you'd like to buy Oppenheimer cheap tickets, we have the full range of seating types on offer, from low cost to premium, all with excellent availability.
Playing at Vaudeville Theatre
404 Strand, London, WC2R 0NH GB (venue info)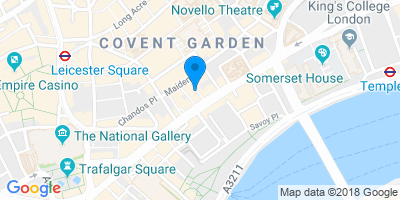 Directions
Age restrictions
Suitable for 12+
Performance Times
Oppenheimer news
Review of Oppenheimer at the Vaudeville Theatre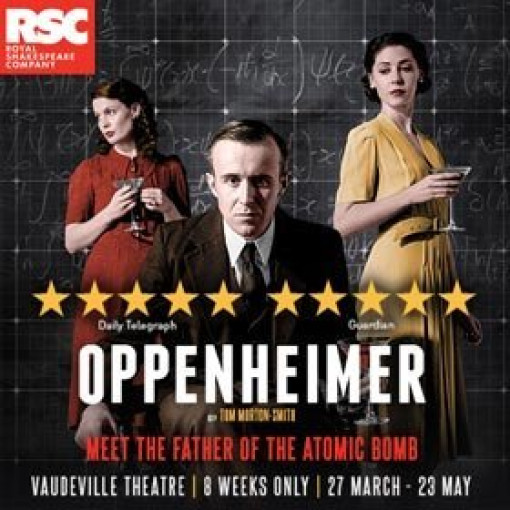 04

May
Review of Oppenheimer at the Vaudeville Theatre