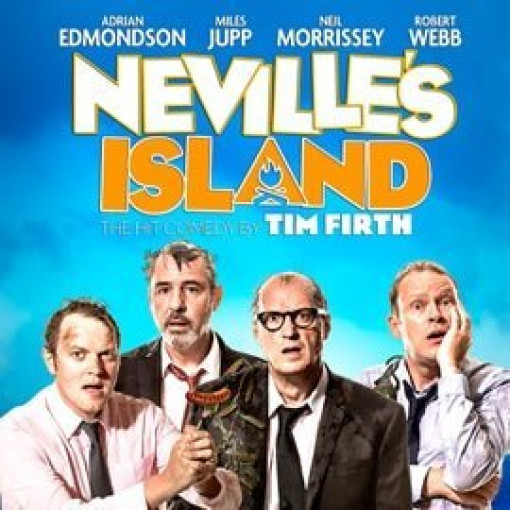 Neville's Island
4.2/5
based on 26 reviews
(read reviews)
Booking until: Saturday, 3 January 2015
Neville's Island description
Neville's Island – Four middle aged men out of control
Are you looking for a star-studded comedy for autumn? Are you ready for the best ever version of a smash hit from one of the funniest playwrights in Britain? Neville's Island is both hilarious and dark, a play following the misadventures of four unfit businessmen completely out of their depth in deepest, darkest Cumbria.
Have you ever been sent on a team building exercise for work? If so you'll know the score... and you'll relish the fact that this particular corporate exercise ends up completely out of control. If it can go wrong, it goes wrong. That's the premise when the four men are accidentally shipwrecked on an island in the middle of a lake, in the middle of the beautiful, dramatic Lake District.
The men are scared half witless by the local wildlife, forced to battle the capricious northern elements as well as each other. And, with only a lone sausage to sustain all four of them, corporate bonding soon descends into an hilarious interpersonal battle complete with games of French Cricket and damp cagoules.
As it turns out, Neville, Gordon, Angus and Roy, who work at Pennine Spring Water, are the first people to be shipwrecked inland. And the castaways are far from suited to living in the wilderness. Team captain Neville does his best to remain practical and objective. Gordon, usually caustic at best, soon descends into cruelty. Troubled Roy decides prayer is the only answer and cheery Angus puts a brave face on things... until he's finally driven to violence.
Every attempt the men make at teamwork goes wrong. Just when you think things can't get worse, they're rescued. But the horrid experience has changed the men so much there's no looking back.
The play transfers to the West End following a brilliant sell-out run at Chichester Festival Theatre, and stars comedians Ade Edmondson of The Young Ones and Bottom fame plus Miles Jupp, loved by millions for his roles in Rev and The Thick Of It. Men Behaving Badly's Neil Morrissey also takes to the stage, together with Robert Webb whose roles in Peep Show, Mitchell and Webb, and Jeeves And Wooster delighted huge TV audiences.
Directed by Angus Jackson, the production has been called 'deliciously dark and funny' by the Daily Telegraph. It looks like you're in for a comedy treat!
Neville's Island tickets – Laugh-out-loud funny
If you'd like to secure Neville's Island cheap tickets, we offer the full range of seating types, from low cost to premium, all with excellent availability.
Playing at Duke of York's Theatre
104 St Martin's Lane, London, WC2N 4BG GB (venue info)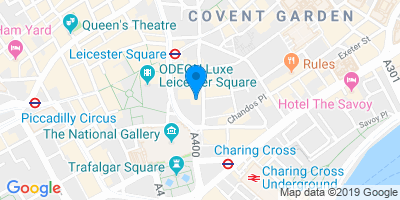 Directions
Performance Times