25% off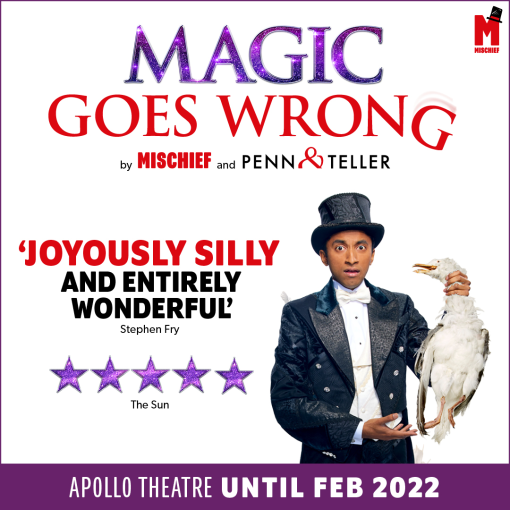 Magic Goes Wrong
4.5/5
based on 36 reviews
(read reviews)
Booking until: Sunday, 27 February 2022
Running time: 2 hours 10 minutes
COVID secure venue
This venue will utilise social-distancing, increased health and safety measures, temperature checks and more to ensure your visit is safe and enjoyable.
Buy with confidence
Grab the best seats today, in the knowledge that all bookings can be exchanged.
Magic Goes Wrong photos
Magic Goes Wrong description
Magic Goes Wrong – Totally hilarious, mischievous stuff!
What happens when some of the funniest people on earth collaborate? Comedy magic, that's what! Welcome to a brand new show created by American stage magic legends Penn & Teller in collaboration with our very own Mischief Theatre company. The result is an evening of grand illusion. Or is it? When magic goes wrong, it's one of the funniest things... ever!
An utter and complete disaster of a magic show awaits you, co-produced by JJ Abrams of Star Wars fame. It might even prove funnier than Peter Pan Goes Wrong and The Comedy About A Bank Robbery, their biggest and best-loved plays. This is the latest 'Goes Wrong? comedy to hit the West End, at the Vaudeville theatre, and this time around the brilliant original Mischief company plays a hopeless group of magicians presenting a charity event with a fundraising target. The only thing is, every time they get a trick wrong the target increases. It'll have you creased up, in bits, helpless with giggles. This is a genuinely, ridiculously funny play in so many ways.
This is the eagerly awaited second instalment of the Mischief company's 12 month residency at the Vaudeville theatre, fresh from their creative powerhouse and due in the city late 2020. The massive West End and Broadway hit, The Play That Goes Wrong, remains on stage at the Duchess theatre, its home since 2014. It's still going strong.
The Mischief Theatre kicked off in 2008 thanks to a couple of former London Academy of Music and Dramatic Arts graduates who started their glittering career performing in pubs and at fringe festivals before becoming West End wunderkind. They're widely critically acclaimed and the winners of Olivier Awards, What's On Stage Awards, and Broadway World Awards. Comedy magicians Penn & Teller are currently the longest running headlining act in Las Vegas. It's a match made in comedy heaven.
The play showcases various types of magic styles, including a classic top-hatted old-school magician and a mind reader, a circus double act, a quick-change artist and an American jeopardy magician. Along with tricks that go horribly wrong, there are plenty that actually go right, and they're brilliant.
One of Hollywood's biggest producers, JJ Abrams is best known for his work on the TV series Lost and the new Star War trilogy. He's a big fan of The Play That Goes Wrong and helped it transfer to Broadway. The third show in this year-long series at the Vaudeville will be announced at a later date.
As long as you're over 12 years old, you'll adore it. Prepare your laughing gear for some serious exercise!
Playing at Apollo Theatre
31 Shaftesbury Avenue, London, W1D 7ES GB (venue info)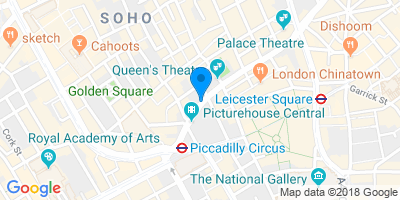 Directions
Important information
12+
Performance Times
Magic Goes Wrong cheap tickets
Save 25%
Was £20.00 Now £15.00
Valid Tue-Fri Eve & Sun until 24 Feb 2022. Book by 23 Jan. Excludes 13-20 Feb 2022..
Save 25%
Was £20.00 Now £15.00
Valid Tue-Fri Eve & Sun until 24 Feb 2022. Book by 23 Jan. Excludes 13-20 Feb 2022..
Similar shows
The Play That Goes Wrong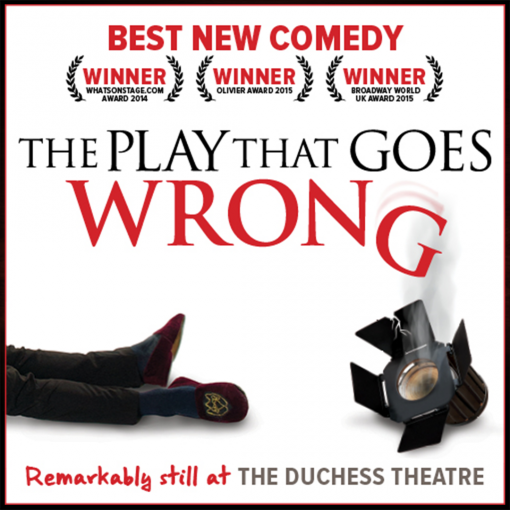 The Play That Goes Wrong
4.7/5
based on 1465 reviews
Playing at:
Duchess Theatre
Opens: Friday, 18 June 2021
Booking until:
Sunday, 2 April 2023
Running time:
2 hours 5 minutes
From

£24.00