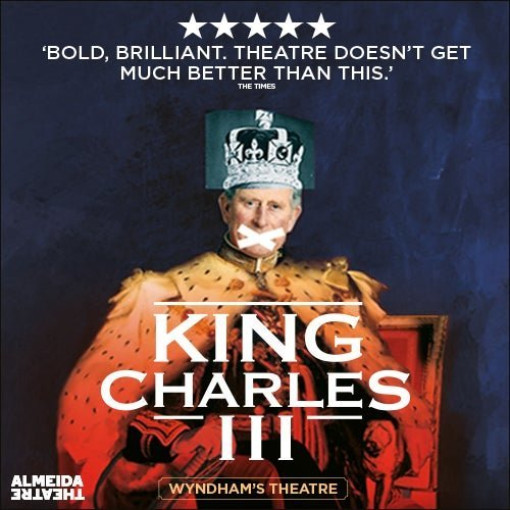 King Charles III
4.4/5
based on 20 reviews
(read reviews)
Booking until: Saturday, 31 January 2015
King Charles III description
What's the play about? The Queen is dead and Prince Charles' day has finally come. It's his turn to ascend the throne of Britain. But how, exactly, is he going to rule?
A play directed to perfection by the Almeida Theatre's artistic director Rupert Goold, it has been described by The Independent as a 'bracingly provocative and outrageously entertaining new play'. It explores the personalities behind all the pomp and circumstance of royal life, and the way the nation's democracy works. And it peeps deep under the surface of the country's royals in an unusual and highly provocative way.
This is the Almeida's fourth big hitter, yet another masterpiece in the making that has transferred to the West End. It looks like they're on a roll, and the accolades are well deserved. Following on from the hugely popular Chimerica, Ghosts and 1984, it's set to cause a stir in theatreland and far beyond.
The Independent also called the play 'spectacular, gripping and wickedly entertaining', thought provoking and wonderfully acted. The Daily Mail says it's 'An ingenious effort... written in Shakespearean-style verse and...staged like a trendy production of Richard II, right down to the bare-brick back wall, big candles and monastic chanting.' If it sounds like fascinating stuff, it is.
The marvellously talented Tim Pigott-Smith takes the title role of Charles, an actor with a stellar CV behind him including plenty of TV and movie roles as well as masses of legendary theatre successes . He's joined by Richard Goulding, Nyasha Hatendi, Adam James, Margot Leicester, Tom Robertson, Nicholas Rowe, Tafline Steen and Lydia Wilson.
Just under three hours of sheer creative excellence await you. As Time Out London says, ''King Charles III' isn't a Republican play or a monarchist play, but rather a thrilling working-through of ideas about modern Britain. That's underscored by the way the excellent Pigott-Smith's pitiable Charles comes into conflict with his government: as a draconian Privacy Bill is on the cusp of passing both houses, Charles believes the freedom of the British press is under threat, and feels he must make a stand for the sake of his subjects. The funny, sad, outrageous chain of events that follows won't happen in the real world. But they are, perhaps, the things that the exaggerated, media myth versions of the Royal family – 'our' Kate, 'our' Harry etc - might do. Oh, did I mention there's a cameo from Diana's ghost?'
King Charles the Third tickets – A remarkable look into the British monarchy's future
If you'd like to secure King Charles the Third cheap tickets, we offer the full range of seating types, from low cost to premium, all with excellent availability.
Playing at Wyndham's Theatre
32-36 Charing Cross Road, London, WC2H 0DA GB (venue info)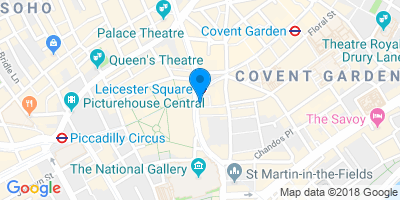 Directions
Performance Times
King Charles III news
Top London Shows - October 2014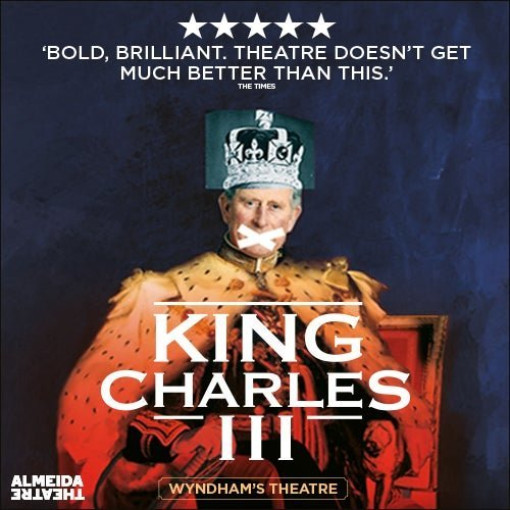 01

Oct
Top London Shows - October 2014
King Charles III to transfer to Wyndham's Theatre in the Autumn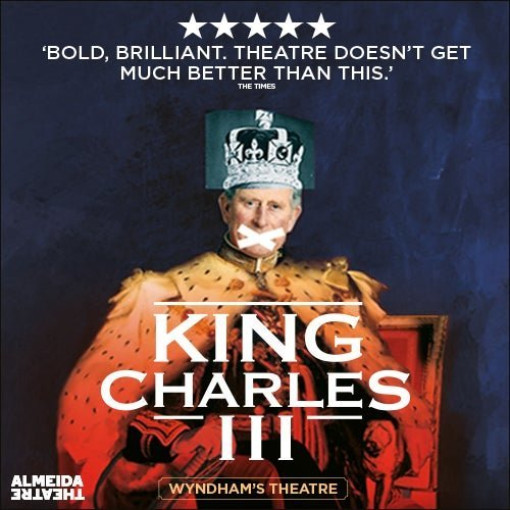 28

May
King Charles III to transfer to Wyndham's Theatre in the Autumn