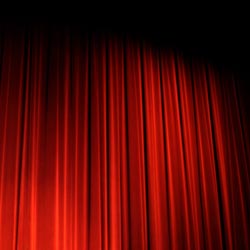 Jumpy
4.4/5
based on 16 reviews
(read reviews)
Booking until: Saturday, 3 November 2012
Jumpy photos
Jumpy description
Jumpy tickets – The perfect night out for teen girls!
If you're a mum or dad who's spent the last few years engaged in battles of will with your teens over clothes, hair, attitudes, eating habits, sleeping patterns, homework, sex and so on, you'll respond to this play with total delight. Oh, it's so good to know you're not alone!
TV comedy star Tamsin Greig portrays a wonderfully harassed mother. You'll recognise the signs. And her daughter Tilley, played by Bell Powley, raises the roof with a constant stream of laughs. It's lovely stuff.
April De Angelis wrote the play, the latest in a string of side splitting and seriously good shows including Wild East, Catch, Calais, Country, Playhouse Creatures, A Laughing Matter and an acclaimed adaption of Wuthering Heights.
On a serious note, the play's themes take a deep and often uncomfortable look into the anxieties of modern parents, while exploring the emotional landscape at aged fifty. It's exceptionally entertaining, perceptive and witty, following the antics of the precocious teenager who sleeps with her boyfriend and dresses like a tart, to the dismay of her ex-Greenham Common protest mother.
Behind the humour there's a moving tale full of compassion and affection. Theatre fans aged 14 or more will adore its realism, and it makes an excellent first-time theatre experience for youngsters and their friends. A real party piece, the perfect birthday treat.
The story? Jumpy is Tilley's old toy monkey. He shares a bed with her and her boyfriend. Tilley's mum Hilary is also feeling jumpy, as she witnesses her daughter flexing unpredictable teenaged wings. She tries to stay cool. But soon discovers that while it's all very well talking about being a 'right on' modern parent, actually doing it is much easier said than done. When Tilly falls pregnant, Hilary longs to let her daughter make her own decisions. But… you'll see!
Book your Jumpy cheap tickets now and treat yourself to a contemporary romp full of fun and laughter, with a serious side that'll touch your heart.
Starring
Tamsin Greig
Playing at Duke of York's Theatre
104 St Martin's Lane, London, WC2N 4BG GB (venue info)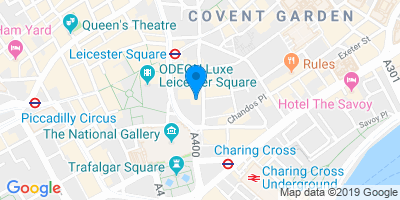 Directions
Jumpy video