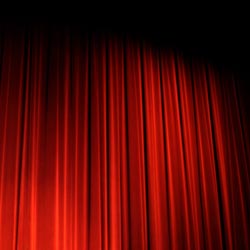 Grumpy Old Women
Booking until: Saturday, 5 June 2010
Running time: 90 minutes
Grumpy Old Women description
Chin Up Britain, The Grumpies Fight Back - Fresh from a 60 date sell-out National tour three of Britain's Top Grumps bring their brand new show to The Novello Theatre in London's West End.
Come and join Jenny 'the spleen burster' Eclair- the original grump and star of many grumpy shows including a previous West End run and the tour of Australia; Wendi 'mad dog' Peters - the all singing, all dancing ex Corrie grrrrrrrrump; and finally the Queen of Soap, Stage and taking things back to Marks and Spencers, Susie 'the huffer' Blake, (looks like a normal middle aged woman - but scarier).
Expect ninety minutes of advanced Grumping - plus vital tips on getting through these gloomy days the Grumpy way!
Playing at Novello Theatre
5 Aldwych, London, WC2B 4LD (venue info)
Directions
Grumpy Old Women photos