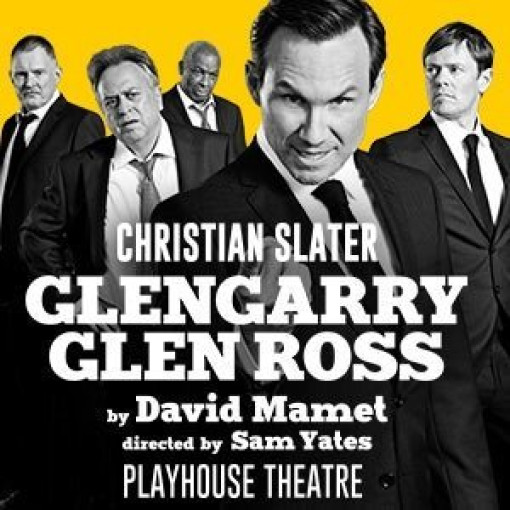 Glengarry Glen Ross
2.8/5
based on 5 reviews
(read reviews)
Booking until: Saturday, 3 February 2018
Running time: Approximately 2 hours including the interval.
Glengarry Glen Ross description
David Mamet's plays have graced the London theatre scene for decades, with star-studded names treading the boards using his words. Most recently, Damian Lewis added grit to the 2015 revival of American Buffalo (at Wyndham's Theatre) and Lindsay Lohan proved not to be a pushover in the 2014 return of Speed-The-Plow (at the Playhouse Theatre). Now the Playhouse Theatre plays host to one of Mamet's most famous works, with a full line-up of stars taking on the roles of desperate of Chicago estate agents.
Glengarry Glen Ross plays a limited, fourteen-week season from 26 October 2017 to 3 February 2018 and tells of the need to make a sale at any cost. Set over two days, a group of competing estate agents use any means necessary to sell undesirable properties to unwitting buyers. Bribery, intimidation, burglary – nothing is below this crew of bloodhounds who smell commission yet only taste failure. This is high stakes capitalism with all to play for, a ticking time bomb of a show that gets more and more desperate as it races towards an inevitably explosive conclusion.Christian Slater heads up this cast of theatrical stalwarts, which also comprises Robert Glenister, Kris Marshall, Stanley Townsend and Don Warrington.
London hasn't seen Glengarry Glen Ross since Aidan Gillen and Jonathan Pryce's version at the Apollo Theatre in 2007 – the production itself celebrates its 24th year since the inaugural production won the Olivier Award for Best Production in 1983 (at the National Theatre). The production over the years has featured such legendary actors as Liev Schreiber (winner of the 2005 Tony Award for Best Actor in a Play) and Al Pacino in 2012. The production is widely celebrated, garnering the 1984 Pulitzer Prize in Drama for writer Mamet and a further Tony Award in 2005 for Best Play.
The director for this revival, Sam Yates, has a host of West End credits under his belt, including Murder Ballad at the Arts Theatre, Cymbeline at the Sam Wanamaker Playhouse and East is East at the Trafalgar Studios. He is widely recognised as one of a new wave of young directors to watch out for in the future and lends his expert vision to this exciting revival.
Mamet's shows have never disappointed on the West End. With a back catalogue of award nominations, a strong creative team and a seasoned, theatrical cast, Glengarry Glen Ross promises to end 2017 with a bang. Book your tickets now to this limited season or risk missing out on the play of the year and taste the defeat that the real estate agents are desperate to avoid!
Playing at Playhouse Theatre
Northumberland Avenue, London, WC2N 5DE GB (venue info)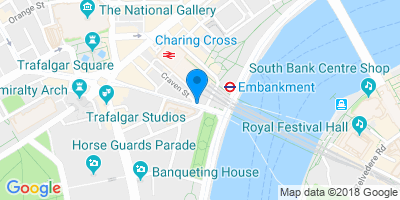 Directions
Glengarry Glen Ross photos
Glengarry Glen Ross video
Age restrictions
The show contains strong language and is recommended for 13+.
Performance Times