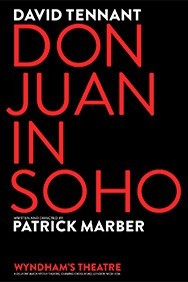 Read reviews
He's called Don Juan in Spanish. In Italian he's Don Giovanni. Whatever you call him, he's the world's most famous literary libertine, whose legend was first written by the Spanish dramatist Tirso de Molina. His play, called The Trickster of Seville and the Stone Guest, was set in the 1300s and published in Spain in about 1630. Since then the story has been translated, rewritten and re-presented countless times, and it's the reason why the name 'Don Juan' remains such a potent metaphor for womanisers.
Starring: David Tennant
---
Booking from: Friday, 17 March 2017
Booking until: Saturday, 10 June 2017

Book tickets

>
More info
Tickets From £25.00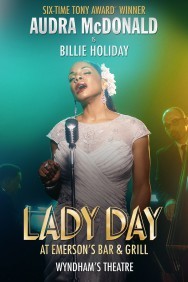 Six-time Tony Award winner Audra McDonald is set to make a glittering West End début playing the remarkable legend of jazz and soul, the singer Billie Holiday. This is your chance to enjoy a surprisingly intimate show packed with the best of Holiday's songs, as well as a host of personal stories exploring the singer's loves and losses.
Starring: Audra McDonald
---
Booking from: Saturday, 17 June 2017
Booking until: Saturday, 9 September 2017

Book tickets

>
More info
Tickets From £23.50