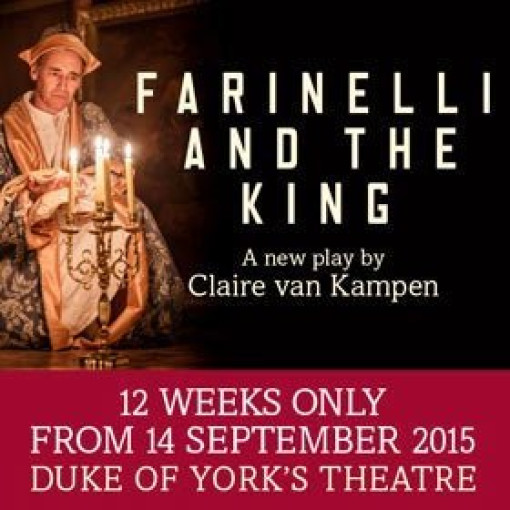 Farinelli and The King
4.8/5
based on 40 reviews
(read reviews)
Booking until: Friday, 4 December 2015
Farinelli and The King photos
Farinelli and The King description
The Globe theatre's critically-acclaimed and moving production of this brand new play transfers to the Duke of Yorks in September 2015 for a strictly limited run, starring the Olivier, BAFTA and Tony award winner Mark Rylance. It's directed by John Dove with designs by Jonathan Fensom.
Rylance plays King Philippe 5th of Spain and Sam Crane takes on the speaking role of Farinelli himself. Iestyn Davies, the respected opera singer, takes the castrato singing role along with William Purefoy. And more members of the original cast make the transfer too: Edward Peel as De la Cuadra, Huss Garbiya as Doctor Jose Cervi, Melody Grove as Isabella Farnese and Colin Hurley as Metastasio.
The atmosphere is redolent with drama thanks to scenes lit by candlelight and original Baroque music played live by six talented musicians on stage.
What's the plot? King Phillipe is depressed and suffering from chronic insomnia. The queen is worried and searching for a cure. When she hears about the remarkable Farinelli, a castrato with a singing voice so lovely it can charm the birds from the trees, she brings him to the court.
King Philippe is so swept along by the beautiful sound he begs Farinelli to stay. But the singer is already famous Europe-wide, a man with a glittering career. Will he want to give up his life of luxury, public acclaim, fame and fortune for a lonely life keeping the King happy? And if so, will it really be the blessing it appears to be?
Claire van Kampen's play is tipped to be a smash, a truly remarkable new production. The Daily Telegraph calls the play 'A celebration of the restorative power of music and how it can transform us'. The Independent says 'Rylance reigns supreme in a beguiling show'. Just two of a host of rave reviews for this theatrical spectacular with a difference. Moody, moving and marvellous!
This is a genuinely inspirational true story and you'll hear a selection of the wonderful arias that Farinelli actually sang for the King of Spain during the 1730s. Genuine Baroque instruments, the mysterious glow of candlelight, a spellbinding story and some of the finest actors of our time... how can you resist? This looks like a production that might well become a legend in its own lifetime, so grab tickets while you can.
Farinelli and the King tickets – A spectacular new play
If you'd like to buy Farinelli and the King cheap tickets we offer the full range of theatre seats, from low cost to the finest in the house, all with excellent availability.
Starring
Mark Rylance
Playing at Duke of York's Theatre
104 St Martin's Lane, London, WC2N 4BG GB (venue info)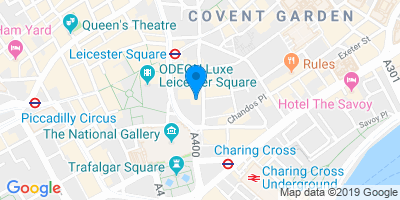 Directions
Performance Times
Farinelli and The King news
Mark Rylance returns to the West End in Farinelli and the King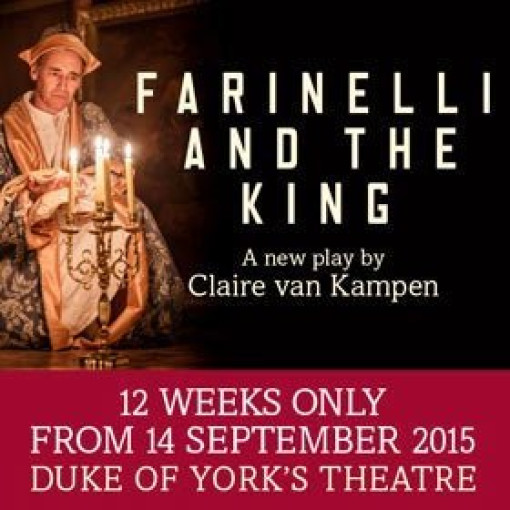 10

Mar
Mark Rylance returns to the West End in Farinelli and the King