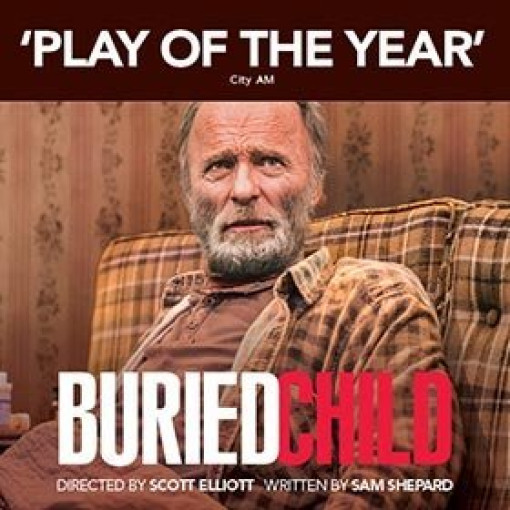 Buried Child
4.3/5
based on 21 reviews
(read reviews)
Booking until: Saturday, 4 March 2017
Buried Child description
What's the story? Dodge and Halie are just about managing to hang onto their farm. They're only just managing to hang onto their sanity too, as they struggle to keep their wayward adult sons Sommer and Sparks out of trouble. When their grandson Vince turns up with his girlfriend, everyone is very confused – they don't recognise him at all. Vince does his best to make sense of the resulting chaos, while the rest of the family desperately tries to keep a dark secret under wraps. The result is a 'wildly poetic and cuttingly funny' take on American family drama, a play that completely destroys the delusions of family and home.
Meaning runs deep in this production. At the heart of the troubles the family faces are the themes of nuclear family fragmentation, disillusionment with American mythology and disappointment with the American Dream, all set against a backdrop of the States' 1970s real-life rural economic nightmare.
Sam Shepard presented the play for the first time in 1978, when it premiered at the Magic Theatre in San Francisco. It won the 1979 Pulitzer for Drama, launching the playwright's international career. He won the 1979 Obie for Playwriting and the 1996 Broadway production was nominated for five Tonys, including Best Play.
The play's New York première took place at the Theater for the New City in '78, after which it transferred to Theatre de Lys, now renamed the Lucille Lortel Theatre. In 1996 it enjoyed a two month revival on Broadway. Early in 2016 the play kicked off its Off-Broadway performances, produced by The New Group and directed by Scott Elliott at the Pershing Square Signature Center. BroadwayHD streamed it live in March and the show was nominated for two Lucille Lortel Awards, one for Ed Harris - Outstanding Lead Actor – and another for Paul Sparks for his role as Outstanding Featured Actor in a Play.
What does the media say? Ben Brantley of the New York Times calls it, "Thoughtful and absorbing". In his view, "Ed Harris is splendid. Mr. Elliott's production wants us to listen to Mr. Shepard's characters as if they truly were members of our own family, so that (just like our own family) they can sucker-punch us when we feel most unguarded."
David Cote from Time Out New York awarded it his Critics Pick. Jennifer Farrar from Associated Press calls it a wild ride of a harrowing revival and says that, "Ed Harris is engrossing to watch and Amy Madigan is perfection." Wilborn Hampton from The Huffington Post says it's a "riveting revival that captures the symbolism and rich poetic imagery that makes Shepard so unique. This is vintage Shepard in the hands of masters." Matt Windman, AM New York says it's, "Vivid and visceral. A gritty, mysterious, and engrossing portrait of domestic life gone to hell." And Zachary Stewart of TheaterMania says, "This is a fascinating production that will haunt you for days."
Buried Child tickets – A riveting revival
If you'd like to buy Buried Child cheap tickets we sell every type of ticket, from bargain to top of the range, all with excellent availability.
Starring
Ed Harris, Jeremy Irvine, Amy Madigan
Playing at Trafalgar Studios (One)
14 Whitehall, London, SW1A 2DY GB (venue info)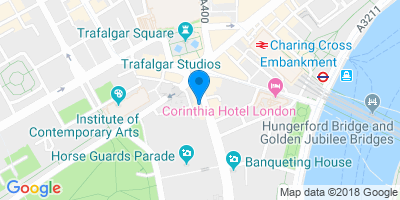 Directions
Performance Times
Buried Child photos
Buried Child video
Buried Child news
Charlotte Hope to star in BURIED CHILD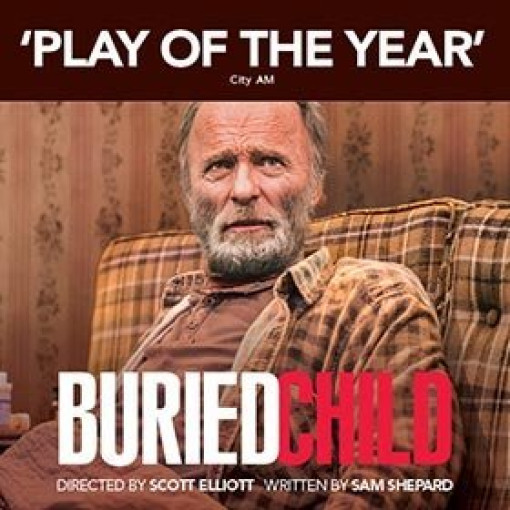 30

Sep
Charlotte Hope to star in BURIED CHILD
JEREMY IRVINE joins ED HARRIS and AMY MADIGAN in BURIED CHILD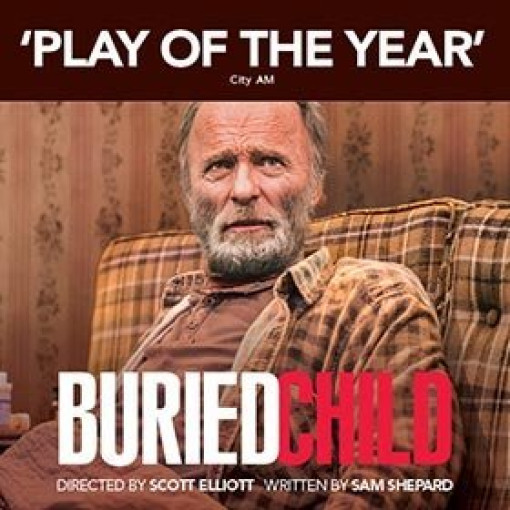 23

Sep
JEREMY IRVINE joins ED HARRIS and AMY MADIGAN in BURIED CHILD
Ed Harris to make his West End debut in BURIED CHILD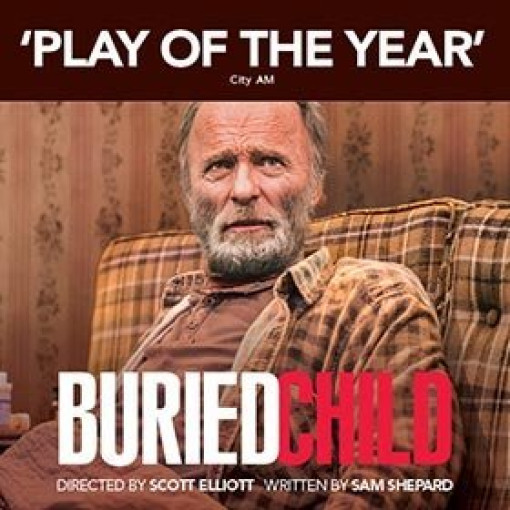 02

Sep
Ed Harris to make his West End debut in BURIED CHILD