Thebans Review
by Phil Willmott on Tuesday 13 May 2014, 10:34 am in London Theatre Reviews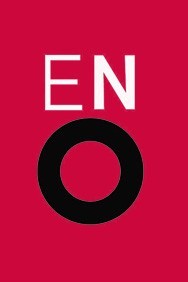 If you're nervous, as I've been in the past, that you might be confused and bored by opera you need have no such fears about the Thebans. It whizzes through at just under two hours with two intervals and it's almost as if the creative team have set out to remove anything too troublesome from the source material.
Forget too any preconceptions about creaky old operas. This one is brand spanking new, especially commissioned from busy composer Julian Anderson. Don't expect tunes though, this melancholy piece uses clashing music and operatic style singing to catch you up in a threatening world where the mood is relentlessly ominous and there's little joy or optimism to lighten the mood.
It's based on a trilogy of Ancient Greek dramas that depict the extraordinary soap opera type saga of the Theban royal family.
When we join the story the throne is awarded to a stranger, Oedipus, who has helped the city escape from the clutches of a monster. Everyone is now looking to the golden boy to rid the country of plague. Sensing there's some celestial skulduggery behind it all the new king sends his brother-in-law to consult the gods for a solution. It turns out that the city is harbouring a murderer and if the killer is cast out everyone will return to health. Oedipus authorises a manhunt but, spoiler alert, it turns out that he himself is the bad apple.
In the first play a series of visitors show up at the palace allowing him to piece together his terrible past. If you know your Greek myth you'll know the murder turns out to be the least of his problems. He also discovers the victim is his birth father and the widow, who he's since married, is his mother. Having issued a promise to drive the troublemaker from the city he has no option but to exile himself but not before he's stuck pins in his eyes with the horror of it all.
The second play portrays his exile in a hostile country and the realisations he has before his death and the third play returns us to Thebes where his brother-in-law is dealing badly with keeping the younger generation in line. Especially Oedipius' daughter Antigone. Terrified about appearing weak he makes some harsh and ill judged decisions, fuelling his niece and his son's rebellion. The gods still have it on for the royal family so suffice to say things don't end well. A blind ambi-sexual soothsayer wanders through all this muttering dire warnings.
Confused? You needn't be with this adaptation by Frank McGuniness which condenses everything down to a version that's as complex as a Wikipedia plot synopsis.
The original writer, Sophocles, ratchets up the tension with a roller coaster of emotion as the damned swing between elation at their potential escape and the slow, horrific realisation that they're trapped and doomed. It's a fascinating exploration of the eternal question, are our lives determined by free will or pre-destined fate? But this production doesn't trouble you with any of that.
The curtain goes up on Oedipus as played with solemn grandeur by Roland Wood, growling away, you'd never guess he was riding high on a wave of popularity and self confidence. He carries on growling away and 50 minutes later he's lost everything and is... well, still growling in much the same style.
We then jump to play three where the complex political challenges faced by the new king, Creon (a much admired, Peter Hoare) are handily watered down for us reducing him to a two dimensional baddy wearing a black shirt.
Julia Sporsen who plays Antigone must have been very excited when she got the daughter role. The debate with her uncle over burial rites for her national traitor of a brother is one of the must intriguing battles of wits ever written. Not in this version though. He growls, she twitters and it's all done and dusted in ten minutes. The multi textured original play is reduced to the complexity of a pop video. You'll be at the next interval before you've time to fidget.
Next there's a fifteen minute break before the final twenty minutes. Tom Pye's standard issue, modern opera set of exposed masonary is pushed aside and replaced with that other set designers favourite, blasted trees. More grumbling from the exiled Oedipus and you're out on St Martin's Lane with time for a late supper before the last train home.
Recent new operas have dramatised contemporary stories like the rise and fall of Anna Nicole Smith or even a hijacking at sea to take opera in new and unexpected directions. This shallow little dip into operas traditional territory, ancient kings and their tragedies, isn't pushing at any boundaries. Neither is it innovative musically. It sits comfortably within the Britain, Tippett and Stravinski style the opera world has come to expect from anything written in the last hundred years and the orchestration almost pastiches the style of these old favourites. Although the vocal lines aren't distinctive they are at least always audible and you won't need to refer to the sur-titles displayed above the action.
It's an assured first opera from Anderson although I'm not sure if it warrants a place on the vast Coliseum stage, home to masterpieces from the modern and classic repertoire. A studio production somewhere might have allowed him to get this one out of his system so he can move on to something a little braver.
We however benefit from the chance to experience standard issue, modern opera in a punchy, undemanding night out that doesn't out stay it's welcome.