Could Natalie Imbruglia make her West End debut?
by Oliver Mitford on Monday 7 April 2014, 9:20 am in West End News & Gossip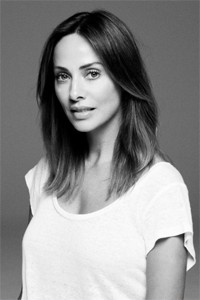 A new production of Things We Do For Love written by Alan Ayckbourn and directed by Laurence Boswell is due to open at the Theatre Royal Bath on Wednesday 16 April 2014, followed by a UK tour. Making her UK stage debut, Natalie Imbruglia will play Nikki Wickstead, the victim of a classic Ayckbourn love triangle in a long-awaited revival of one of the most popular plays of the 1990s. Whispers are that the production will transfer to the West End and see Imbruglia tread the boards again.
Actress and singer Natalie Imbruglia began her career on Neighbours, where she played Beth Brennan. She went on to become one of the biggest pop sensations in Europe. Her smash hit single Torn, and the subsequent album, Left Of The Middle, sold more than 6 million copies worldwide and won her three Grammy nominations and two Brit Awards. She co-starred in the 2003 film Johnny English with Rowan Atkinson and made her leading actress debut in the 2009 film Closed for Winter.
Director Laurence Boswell is no stranger to working with the stars, having directed Madonna in her London stage debut in Up For Grabs at the Wyndhams Theatre, Eddie Izzard in A Day in the Death of Joe Egg, which received a Tony Award nomination for Best Director following its Broadway transfer and Matt Damon and Jake Gyllenhaal in This Is Our Youth.
Things We Do For Love tells the tale of Barbara, an elegant but glacial woman who lives in immaculate order on the middle floor of her converted house in South West London. Downstairs, lovelorn postman and part-time plumber Gilbert has created a shrine to his landlady. Upstairs, the flat is empty, a perfect temporary bolthole for Nikki, Barbara's old school-friend, and her fiancé Hamish. Unfortunately Hamish is everything that Barbara despises (bearded, Scottish and vegetarian) and Hamish takes an instant dislike to the ever-intolerant Barbara - a hostility which hides deeper feelings.
Look out for more news on this bedroom farce coming soon…