London's West End looks set to get Kinky!
by Oliver Mitford on Wednesday 19 February 2014, 10:37 am in Upcoming and New Shows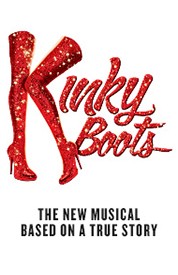 The smash-hit Broadway musical Kinky Boots looks like it will definitely be transferring to the West End stage next year. Based on the cult British film of the same name, Kinky Boots is directed by Jerry Mitchell and contains brand new music and lyrics by the legendary pop icon Cyndi Lauper. The production collected six gongs at last years Tony Awards, including Best Musical.
Kinky Boots tells the humorous and heartwarming tale of a struggling Northampton shoe factory that enlists the help of an unlikely savior – A female impersonator named Lola. The men and women of the factory struggle to adapt to their new roles making these 'kinky boots' and shoes in larger sizes for cross-dressing men.
The 2005 film version stared Chiwetel Ejiofor as the gender swapping Lola. Ejiofor has recently been nominated for an Academy Award and already won a BAFTA for his portrayal of Solomon Nothup in the film 12 Years a Slave.
Director Jerry Mitchell has gone on record to state that 'talks were ongoing to secure a West End theatre for the production for spring or autumn 2015. We have been offered four different theatres, but they all currently have shows in them. So until any of them close, or announce they are closing, we won't know for sure, but it is definitely coming'.
The Broadway show opened last April and proved a huge box office success even though it was Lauper's first time writing a stage musical. A tour of the US is planned for later this year.
Look out for more news on Kinky Boots' arrival in the UK soon.