I Believe in Unicorns transfers to the Vaudeville Theatre
by Oliver Mitford on Tuesday 17 June 2014, 11:58 am in Upcoming and New Shows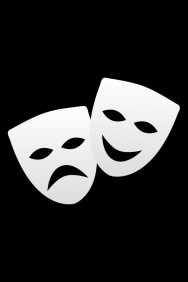 War Horse writer Michael Morpurgo is about to have a second staging of his work run in London's West End. The one-woman stage adaptation of his book I Believe in Unicorns will make the leap to the West End's Vaudeville Theatre in August, following a recent sell-out national tour.
The production premiered at last years Edinburgh Fringe Festival and received both public and critical acclaim. Directed by Dani Parr, I Believe in Unicorns is set in a magical library where the contents of the books come to life. An interactive show suitable for everyone over 5 years old, we follow the story of a brave young boy called Tomas who loves playing in the mountains but hates reading and school, that is until he meats the Unicorn Lady in his local library and things take a magical new direction…
Michael Morpurgo has had his books War Horse and Private Peaceful staged in the West End and now with the announcement of I Believe in Unicorns, he is becoming something of a theatreland favorite. In a statement about the new production he said, 'It is wonderful that a magic unicorn is coming to town, a unicorn like no other. A horse, like War Horse is one thing - also like no other - but a unicorn? No one will believe it until they see it, but a unicorn, once seen, like the horse, like Joey, is always believed.'
I Believe in Unicorns stars Danyah Miller as The Unicorn Lady and runs at the Vaudeville Theatre from the 8 to 31 August 2014.