Harry Potter play set for West End opening next year
by Phil Willmott on Monday 29 June 2015, 3:46 pm in Upcoming and New Shows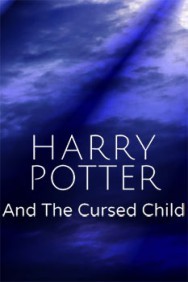 J.K Rowling's hugely successful Harry Potter empire is about to expand into West End theatre. A new play called Harry Potter and the Cursed Child is due to open at the Palace Theatre in the summer of 2016.
Directed by John Tiffany and written by Jack Thorne, Harry Potter and the Cursed Child is set before the boy wizard was born and looks at the events leading up to the death of Harry's parents at the hands of the Dark Lord Voldemort.
J.K Rowling, author of the series of seven books that have sold over 450 million copies has mentioned that the story is definitely not a prequel and will tell a new story, based on the world and characters from her novels. The celebrated writer has also stated that the story of The Cursed Child fits the form of a play far better than another book.
Director John Tiffany is best know for his production of the musical Once and internationally acclaimed play, Black Watch. Tiffany has previously worked with writer Jack Thorne when they brought Let the Right One In to the West End last year and also to Broadway in 2015.
Harry Potter and the Cursed Child is produced by Sonia Friedman, Colin Callender and J.K Rowling.
There is no doubt that Potter fans the world over will flock to the Palace Theatre next year, but the question is – can the play transcend the books and stand-alone as a brand new play?