Imelda Staunton to star in the musical GYPSY. A Big Star for a Big Role.
by Phil Willmott on Friday 14 March 2014, 9:05 am in Upcoming and New Shows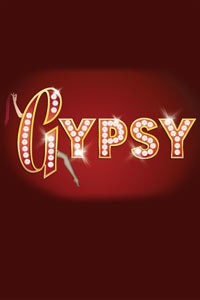 A dream team collaboration has been announced for a major revival of the musical GYPSY.
Imelda Staunton, who was such a hit in SWEENEY TODD last year, will reunite with its director Jonathan Kent to portray Mamma Rose, the irrepressible stage mom who obsessively pushes her children into show business including a daughter who becomes the burlesque star, Gypsy Rose Lee.
It opens at the Chichester Festival Theatre in October ahead of a run in the West End. Details to be announced. Lara Pulver will play Louise and Kevin Whately will make his Chichester debut as Herbie.
Staunton's lead part is regarded by many as one of the greatest roles in musical theatre and is much coveted. It requires both an exceptional actress, able to play the frustration, triumph and decline of the lovable but monstrously egotistical Mother, and a great singer who can belt out the fun and heartbreakingly moving songs originally written for Broadway legend, Ethel Merman. Merman had quite a pair of lungs on her and a huge brassy voice developed in the days before shows were mic-ed. Google for some video clips and you'll see what I mean!
Such is the iconic nature of the role that many Broadway audience members measure their theatre going careers in terms of how many ground breaking interpretations they've seen by major stars.
I've notched up a couple. I once saw Tyne Daly (remember her from TVs Cagney and Lacey?) give a storming performance in New York and caught the most recent revival starring Patti Lupone who brought her strange, trademark, nasal intensity to the part. She memorably stopped a show to berate an audience member for taking photographs. Check out a recording of that moment on youtube. My best friend has been terrified that his mobile phone may interrupt a Broadway performance ever since. I've seen him check it's switched off up to three times before curtain up.
The most controversial performance was give by the legendary Bernadette Peters in a production by James Bond director, Sam Mendes. The Gypsy script writer, Arthur Laurants, hated it so much that he dedicates swathes of his autobiography to pulling it apart. There's been two screen productions. Rosalind Russell starred in the original film, an unpopular choice amongst those who thought Merman should have retained it and Bette Midler did a great job in a recent TV production. I thoroughly recommend the cast recording of that one.
A big role then for a big personality and in the UK we've no one better than Staunton who I've loved ever since she stole the show in a virtually non speaking ensemble role in the National Theatre's seminal 1980s production of Guys and Dolls. She took over the lead from Julia McKenzie and has been one of our biggest stars of musical theatre ever since as well as a formidable dramatic actress; winning great acclaim for the title role in Mike Leigh's film about a housewife abortionist, VERA DRAKE.
Stephen Sondheim who wrote the lyrics is very particular about who plays the part and I hear that this production was only able to take place when he saw her playing Mrs Lovett, the equally monstrous pie shop owner in SWEENEY TODD.
In a triumphant return to the stage Emma Thompson has recently wowed NYC critics and audiences with her interpretation of Lovett in a concert staging of Sondheim's cannibalistic shocker.
There's a rumour that this too may come to the West End although personally I doubt that as it's too soon after the Staunton revival that also starred Michael Ball, So if you want to see a great musical theatre star in a great musical theatre role Imelda Staunton in Jonathan Kent's revival of Gypsy will be your best bet this autumn.