Chiwetel Ejiofor in EVERYMAN at the National Theatre
by Best of Theatre Staff on Wednesday 6 May 2015, 10:11 am in London Theatre Reviews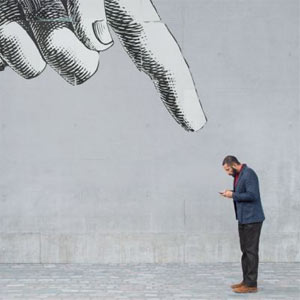 The National Theatre has been under close scrutiny recently because they're presenting the first season under the new artistic directorship of Rufus Norris who takes over from the much loved Nicholas Hytner.
The first production, directed by new associate Lyndsey Turner, was an unexpected revival of LIGHT SHINING IN BUCKINGHAMSHIRE, a lesser known work from the acclaimed playwright, Carol Churchill. A friend bought me a ticket so, free of the responsibility to review, we were both able to flee at the interval. Although visually opulent, the first half at least, was so wordy and passionless that it made your heart sink as it grappled with civil war politics. I think the plan was that it was supposed to resonate with today's political climate. Several prominent critics feel it does so don't take my word for it but I was easily tempted away by the promise of pizza and a pint.
The second production has been directed by Norris himself and is a bold uncompromising revival of an anonymous medieval play in a new version by the Poet Laureate, Carol Anne Duffy. It also has choreography and movement direction from Norris's long time collaborator, the controversial Javier De Frutos (Also a friend and sometime colleague of mine)
The dark stage is dominated by a half moon shaped pit from which the cast and basic scenic elements emerge and into which you constantly fear the performers will tumble if they don't watch their step in the gloom. Otherwise it's a characterless no-man's land across which Tal Rosner's expressionistic projections sometimes flit. As we wait for the show to start the stage is being swept by a dowdy cleaning lady, played by Kate Duchene, who turns out to be God. This is the first in a series of surprises designed to shake off any medieval mustiness and catapult the action to our times.
The charismatic Chiwetel Ejiofor, star of Oscar winning film TWELVE YEARS A SLAVE plays the title character intended to represent us all. The figure is challenged to give a good account of himself at the forthcoming hour of his death, inspiring him to revisit and learn from his past mistakes, very much as Scrooge does in A CHRISTMAS CAROL.
We meet him at his cocaine fueled 40th birthday party among his odd, high spirited, bohemian friends who leave him tied to a table with the same police hazard warning tape that De Frutos used to such extraordinarily powerful effect in LONDON ROAD. The simulated f**king and flamboyant cocaine consumption is also trademark De Frutos.
Confronted by the world weary god and the equally unglamorous figure of Death, wittily portrayed in a dry and downbeat performance by Dermot Crowley, he embarks on a whistle-stop series of encounters that allow him to consider the first four decades of his life.
In this version he's an apparently wealthy and happy city financier but exposure to his family's perspective, a sharp tongued homeless person and some up-market shop assistants persuades him he's taken many wrong turns on the road to success.
Carol Anne Duffy's verse is spiky and ugly punctuated by crude language which generates the few laughs of the evening.
For all its ambition and stylistic flourish my problem was that it was all so predictable and two dimensional. Chiwetel Ejiofor does his best with the flimsy central character but ultimately there's not much to get his teeth into apart from growing increasingly frantic. Luckily this handsome and charismatic actor does this rather well and more than holds the stage and our attention. But I couldn't help wishing we were seeing him in a more fruitful role.
The points the play makes about the responsibilities of family, love and money are so simplistic and obvious they barely seem worth making.
Perhaps the team were restricted by the very basic morality of the original text but they've advertised it as an adaptation and employed one of our finest writers so I was hoping for something a little more radical than a female god, modern dress and swearing.
However seen as a statement of intent from Norris it promises some very exciting times to come and don't miss it if you're a Chiwetel Ejiofor fan. It's great to see a young actor with enough charisma to dominate one of the most imposing theatres in London.