Is new musical Before After the next big West End hit?
by Oliver Mitford on Monday 8 September 2014, 4:43 pm in Upcoming and New Shows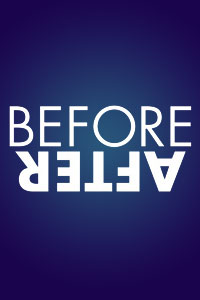 A brand new romantic musical from Timothy Knapman and Stuart Matthew Price entitled Before After is to premiere in a workshop production at the St James's Theatre studio at the end of September.
The workshop performance will star West End leading man Hadley Fraser, best know for his roles in Les Miserables on both stage and on screen. Fraser will be joined by West End leading lady Caroline Sheen, whose credits include Grease, Into the Woods, Mamma Mia!, Les Miserables, The Witches of Eastwick and Chitty Chitty Bang Bang.
Before After tells the heart-lifting story of Ami and Ben who meet on a sunny afternoon by a tree on a beautiful hillside. Ami recognises him at once as the love of her life, but Ben doesn't know who she is. As their love grows in both the past and the present, are the couple able to find their happy ever after? He's the right man in the right place - but is it the right time?
Before After is supported by the Arts Council England and will open its doors to the general public after a two-week long workshop period culminating in the showing on 28 September at the St James's Theatre Studio. Industry professionals are invited to a special preview on 26 September and will no doubt be swooping in on the chance to bag the next big musical theatre hit.
All the stars seem aligned for this new British musical: stunning West End cast, talented composers and a story oozing with romance. So watch out for more news on Before After…