20% off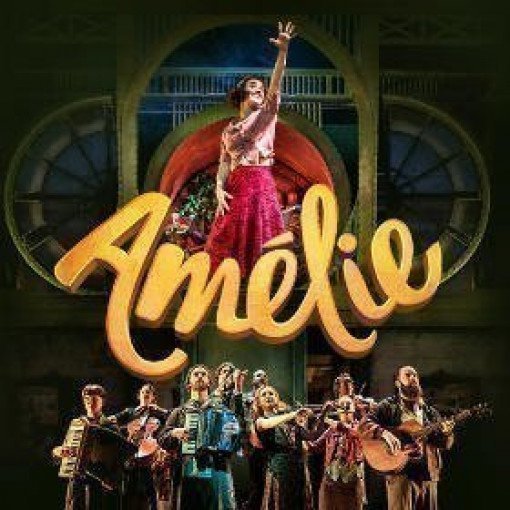 Amelie
5/5
based on 3 reviews
(read reviews)
Opens: Thursday, 20 May 2021

-


Booking until: Saturday, 25 September 2021
Running time: 2 Hours and 15 Minutes
Amelie description
Amélie the Musical – Inspiring, joyous and eccentric
Welcome to Amélie the Musical, a charming story about an extraordinary young woman who lives quietly in the world but loudly inside her own head. Amélie secretly creates tiny yet powerful acts of kindness, and they bring great joy to the people around her. But when love comes her way at long last she realises she has to be brave enough to risk everything, and be honest about the way she feels.
The lovely Amélie is played by the French-Canadian start Audrey Brisson, whose work on The Elephantom, Pinocchio, Pericles, The Grinning Man and more have sealed her reputation as a monster talent. This musical is inspired by the dazzling five-time Oscar-nominated movie of the same name, and it's been widely praised by the theatregoing public as well as the critics. According to the LA Times in the USA, where the show cut its teeth, this is an 'enchanting act of theatrical reinvention'.
If you fancy discovering what happens to a lovely, imaginative dreamer of a girl who finally finds her voice, discovers the power of real human connections and sees endless possibilities for joy at every turn, it's perfect. Times might be tough for the dreamers amongst us, but dreaming is free and the character of Amélie is someone you'll believe in. If a role model is what you're after, she won't let you down!
The 2015 Berkeley Repertory Theatre production of the show was directed by Pam MacKinnon and starred Samantha Barks as Amélie. The 2016 Los Angeles production opened at the Ahmanson Theatre in LA and the 2017 Broadway show opened at the Walter Kerr Theatre in March that year. There was a Japanese production in 2018, at the Galaxy Theatre in Tokyo, and a German production for 2019 called 'Die fabelhafte Welt der Amelie', The Fabulous world of Amelie, the show's European premiere. The UK version ran for a limited run at the Watermill Theatre in Newbury, directed by Michael Fentiman, and there's also a Finnish production in the pipeline for autumn 2019.
The songs? You'll adore the parade of pretty show tunes, including Times Are Hard for Dreamers, World's Best Dad, World's Best Friend, World's Best Mom, The Commute, The Bottle Drops, Three Figs and many, many more, all designed to delight. You'll leave the venue smiling, feeling positive and light-hearted, and you might even find yourself planning a few secret acts of kindness of your own. If so, the world will be a better place. Thank you, Amélie!
Amélie The Musical stars the super French-Canadian stage and screen star Audrey Brisson, who plays the eccentric Amélie Poulain to perfection. Danny Mac plays Nino. And there's a large and supremely talented cast on board, the original cast from the show's smash of a run at the Newbury Watermill, together delivering a gorgeous story you'll remember for years to come.
Playing at Criterion Theatre
Piccadilly Circus, London, SW1Y 4XA GB (venue info)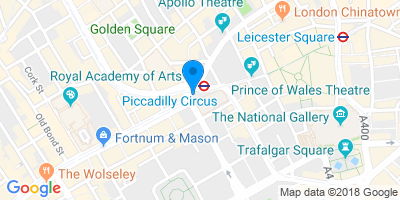 Directions
Important information
References to sex and sex toys displayed.
Please be aware that the performance on Tuesday 31st Dec 2019 will now start at 1:30pm rather than 2:30pm. 
Performance Times
Amelie cheap tickets
Save 17%
Was £47.50 Now £39.50
Valid Mon-Wed from 6 -29 Jan 2020. Book by 29 Jan 2020.
Save 20%
Was £59.50 Now £47.50
Valid Mon-Wed from 6 -29 Jan 2020. Book by 29 Jan 2020.
Similar shows
Pretty Woman The Musical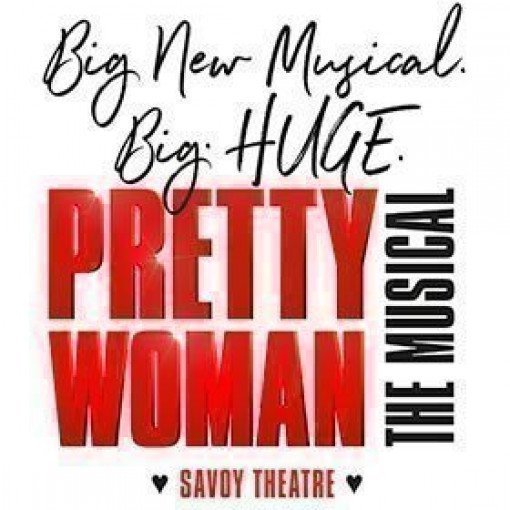 Opens 8 Jul 2021
Opens 8 July 2021
Pretty Woman The Musical
4.8/5
based on 38 reviews
Playing at:
Savoy Theatre
Opens: Thursday, 8 July 2021
Booking until:
Sunday, 12 December 2021
From

£18.00