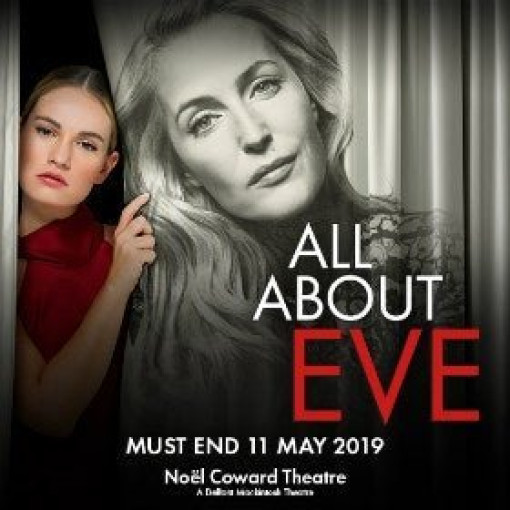 All About Eve
4.7/5
based on 41 reviews
(read reviews)
Booking until: Saturday, 11 May 2019
All About Eve photos
All About Eve description
It's on at the stunning Noel Coward Theatre, a jewel in the West End's crown. It's the premiere of a show widely tipped to run and run, a story that never grows old. It's the latest stage production of Bette Davis and Ann Baxters' classic movie All About Eve, and it's as subtle and shocking as ever.
What is All About Eve? It's the super-sinister stage production of the 1950 movie of the same name, which starred Davis along with her character's nemesis, Anne Baxter. The film was inspired by The Wisdom of Eve, a short story published in Cosmopolitan magazine. It explored the story of Elisabeth Bergner, who took on an assistant who did everything she could to steal her boss' career, life, love, everything.
The film was a huge success and helped shoot the already famous Bette Davis to even higher levels of stardom. No wonder when the relationship between show business, ambition and jealousy is so fascinating, so powerful, so riddled with pitfalls. If you've ever found yourself wondering why fame and fortune is so important to us, and why we're so fascinated by it, you'll adore this superb new production.
The story goes like this. Broadway star Margo Channing is about to turn 40, and she's afraid her age will end her career. After one particular performance Eve Harington, a super-fan, turns up at the dressing room door, all sweetness and light. She's quickly hired as Margo's assistant, but her adoration of her supposed idol soon turns into something a lot darker, an evil plan to rise above Margo and become the star, not just a dogsbody understudy. When Eve sneakily invites a bunch of theatre critics to watch her perform, unknown to Margo, she ends up well on her way to stardom at Margo's expense.
Gillian Anderson, star of the X Files as well as a host of excellent TV, stage and movie productions, will play Margo Channing. Gillian first wowed audiences on Broadway in 1991 as Evelyn in Alan Ayckbourn's exceptional classic play Absent Friends. She was nominated for an Olivier for her work as Nora in A Doll's House at the Donmar Warehouse. And her role as Blanche DuBois in the 2014 revival of A Streetcar Named Desire snagged her another Olivier nomination.
Lily James will play Eve. Her stage debut in 2011 as Taylor in Vernon God Little kicked off a remarkable career including the leading role in Cinderella, the young Donna in Mamma Mia! Here We Go Again, Othello at the Crucible, and Romeo and Juliet at the Garrick, part of the Kenneth Branagh season. Monica Dolan, from TV's hilarious comedy series W1A, plays Karen, Margo's close friend, and Sheila Reid will play Birdie, Margo's maid. Rhashan Stone plays Lloyd, fresh from the wickedly good BBC3 series Killing Eve.
Belgian Director Ivo van Hove is a theatre wunderkind whose radically experimental productions include Lee Hall's adaptation of the movie Network at the National Theatre, Obsession at the Barbican, and Lazarus the David Bowie musical. PJ Harvey, whose music runs through the show like a silvery thread, is a multi-talented singer-songwriter whose career spans more than three decades. Add them together and what do you get? An unforgettable theatre experience that pays homage to one of the greatest movies the world has ever seen. Enjoy!
Starring
Gillian Anderson, Lily James
Playing at Noel Coward Theatre
85-88 St Martin's Lane, London, WC2N 4AU GB (venue info)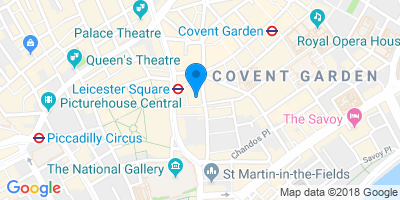 Directions
Performance Times
Similar shows