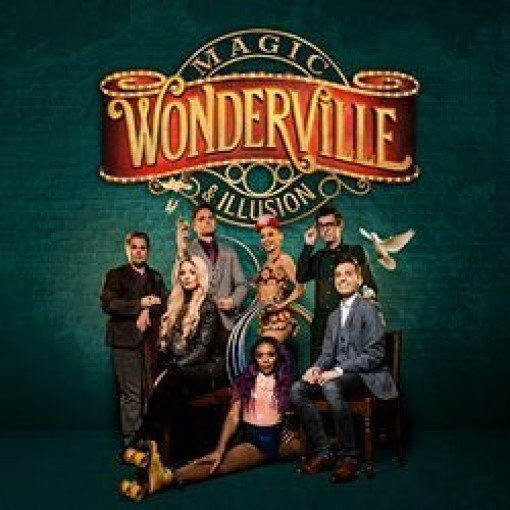 Wonderville Magic & Illusion
4.7/5
based on 3 reviews
(read reviews)
Booking until: Sunday, 5 September 2021
Wonderville Magic & Illusion description
Wonderment – Brilliant magic, spectacular illusions
The Palace Theatre is your venue for a show that's nothing short of amazing. It's called Wonderment and it's packed with brand new magic and illusions that you've never seen before, never imagined, and won't believe are real. You won't believe your eyes!
Wonderment Magic & Illusion opens this summer complete with a dazzling cast of magicians and illusionists, including the awe-inspiring mind reader Chris Cox and the brilliant Britain's Got Talent finalist Josephine Lee. Along with three more acts, which will be announced soon, they'll be showcasing their remarkable skills to large audiences of astonished magic lovers of every age.
The Palace Theatre is where Harry Potter and the Cursed Child thrilled Potter lovers, so it's no stranger to magic. If you're in the market for an unforgettable magic fix before Cursed Child returns later in 2021, this is your show.
What's the story behind Wonderment?
Wonderment delivers a contemporary spin on Vaudeville, the traditional stage show format showcasing a variety of acts supported by music. This fresh take on the magic of Vaudeville places the audience firmly at the heart of the action, and it's full of laughs, mystery and magic. Prepare for the time of your life.
About Wonderment
Chris Cox enjoys a brilliant stage career and also appears on TV. He has his own CBBC show, Chris Cox's Mind Blowing Magic, and he's responsible for BBC Three's award-winning show, Killer Magic. He's the only mind reader to appear on the big trio – the Broadway stage, the West End, and Sydney Opera House. Then there's the astonishing Josephine Lee, an overnight sensation thanks to a place in the finals of 2017's Britain's Got Talent. Since then she has wowed audiences headlining magic show world tours The Illusionists and Impossible.
Buy tickets for Wonderment
Buy tickets for Wonderment from us and let the magic begin. We'll email e-tickets to you, which you simply present at the door on the big day.
Playing at Palace Theatre
109-113 Shaftesbury Avenue, London, W1D 5AY GB (venue info)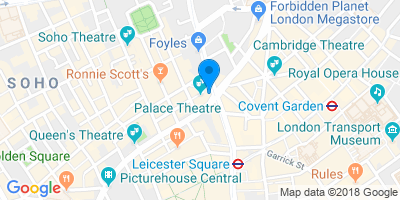 Directions
Performance Times