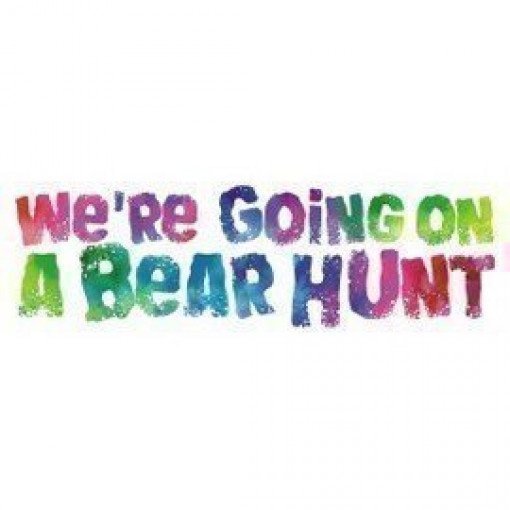 We're Going on a Bear Hunt
4.9/5
based on 12 reviews
(read reviews)
Booking from: Wednesday, 4 July 2018

-


Booking until: Sunday, 2 September 2018
Running time: 55 minutes
We're Going on a Bear Hunt description
We're Going On A Bear Hunt tickets – A fabulous theatrical romp for young children
Michael Rosen is the well-loved an respected broadcaster, children's writer and poet, creator of a seriously impressive one hundred and forty books… so far! He's been delighting kids for decades with his naughty but nice adventures and was honoured as the fifth Children's Laureate from 2007 to 2009.
Now one of his best-loved stories has been brought to the West End stage, starring a group of adventurous children and their dog on a mission to find a bar. The show is jam packed with fun and games, a real interactive treat for little ones including super-high grass, a freezing cold and very deep river, a scary snowstorm, splendidly squishy mud, an echoing cave and more, supported with a series of hugely entertaining tunes… and a few very special surprises!
The imagery is inspired by the marvellous Helen Oxenbury's delightfully vivid illustrations, which lend extra charm to an already charming story. As the children overcome all manner of obstacles and enjoy amazing adventures, the action is livened up even more as the audience joins in. As you can imagine, kids go wild for this super show.
What do they eventually find? A bear! Even though it's what they've been looking for they didn't really expect to actually find one, and they have to do the whole journey backwards, at record speed, to escape from danger, chased by the bear every step of the way.
Young children will love this cheery, creative and wonderfully funny adaptation of the original best-selling book, a genuine family night out with a difference. It's colourful, rowdy and extremely entertaining, as much fun for the grown-ups as it is for the little 'uns. A super summer treat!
If you're hunting for We're Going On A Bear Hunt cheap tickets, we're proud to present the full range of seating options, from low cost to premium tickets, all with excellent availability.
P.S - If you fancy a preview, here's Michael Rosen himself enacting the story on YouTube in just over four minutes, enormous fun and a great way to get the full flavour of the show in no time: http://www.youtube.com/watch?v=ytc0U2WAz4s. There's also a smashing singalong video here if you want to get your kids in the mood beforehand, and you can buy the book in all good bookshops.
Playing at Lyric Theatre
29 Shaftesbury Avenue, London, W1D 7ES (venue info)
Directions
Age restrictions
Children 3+
Performance Times