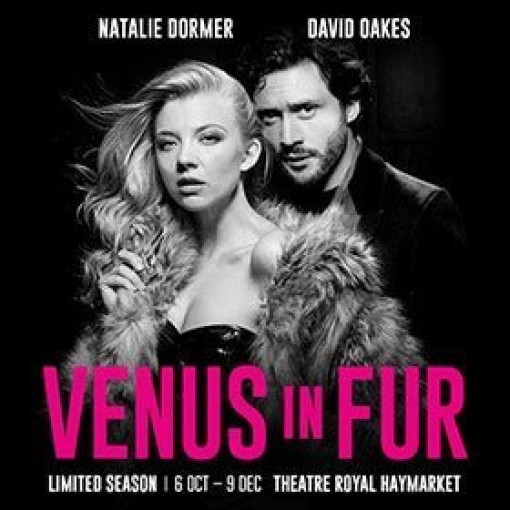 Venus in Fur
4.7/5
based on 9 reviews
(read reviews)
Booking until: Saturday, 9 December 2017
Venus in Fur description
This is a critically acclaimed two-hander, starring an enigmatic actress called Vanda Jordan, played by Natalie Dormer, and the theatre director Thomas Novachek, played by David Oakes. Seldom has a two-part drama been so popular. It's amazing how just two actors can hold an audience spellbound for an entire production.
The action takes place over just one evening in downtown Manhattan, New York, and it's a thoroughly intoxicating experience, darkly funny. It's on at the Haymarket for a strictly limited run of just nine weeks, making tickets very hot property indeed.
The story goes like this. When the actress Vanda turns up out of the blue for an audition with Thomas, it's immediately clear that she's totally determined to land the leading role in his new play, despite being unsuited to the part. But is she really?
Time tells a different story. The actresses he's seen so far have been hopeless, and he's despairing of finding someone for the part. But to the producer's astonishment, it turns out that Vanda actually knows every line by heart. The more desperate she gets, the more aggressive and strange she gets, and Thomas soon finds himself in awe of her, fascinated to the point of obsession.
Vanda is brash and vulgar. Thomas is impatient and sceptical. And when she convinces him to let her try for the part, things become truly dramatic. There are lightning flashes and thunder outside, and the entire audition is magical in a very odd way. When both people get caught up in the characters they're reading for, Vanda takes charge.
The play had its première off-Broadway at the Classic Stage Company in 2010 and moved to Broadway during 2011, produced by the Manhattan Theatre Club at the Samuel J. Friedman Theatre. The leading female role was played by Nina Arianda, who won the Tony Award for Best Actress in a Play, and the production was also nominated for Best Play. In 2013 the play premièred in Australia, and had its Canadian Premiere in 2013 thanks to the Canadian Stage Company, a hugely successful show. It has since played in Lebanon, and now it's due in London's theatreland at last.
This time around the Director is the wonderful Patrick Marber, and the Producer is the theatre's own TRH Productions. You won't want to miss this one if you love intelligent drama with a twist, and it's perfect for anyone aged over 14.
Starring
Natalie Dormer
Playing at Theatre Royal Haymarket
8 Haymarket, London, SW1Y 4HT GB (venue info)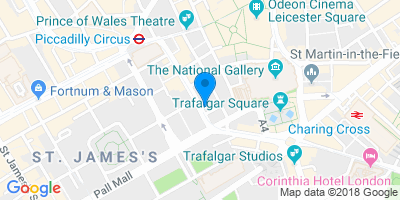 Directions
Performance Times
Venus in Fur photos
Venus in Fur video