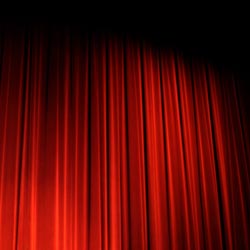 Untold Stories
4.8/5
based on 5 reviews
(read reviews)
Booking until: Saturday, 15 June 2013
Running time: 1 hour 50 minutes
Untold Stories description
Untold Stories tickets – 'Hymn' and 'Cocktail Sticks'
Luckily for us, Alan Bennett's 2005 cancer diagnosis was a false alarm and it went into remission, to the relief of every dedicated theatre lover and aficionado of typically British, deceptively gentle Northern grit. The resulting short recollections deliver everything you'd expect from Bennett at his best.
Repression isn't usually seen as a good thing. But Bennett, as always, turns his generation's repressed feelings and emotions into a deliciously genteel exercise in typical Englishness, with a quirky grammar school boy edge.
The remarkable Alex Jennings stars as Bennett in both pieces, previously lauded for an Olivier Award winning performance in My Fair Lady at the Theatre Royal Drury Lane and Present Laughter at the National. He was excellent movie credentials too, appearing in The Queen, A Midsummer Night's Dream and Dead Poets Society. But this performance needs to be seen to be believed… if you didn't know it was Jennings you'd be convinced this was Alan Bennett himself on the stage; mannerisms, body language, accent and all, replicated to a tee.
Hymn is a touching childhood memoir of a monologue woven around the music Bennett experienced when young, directed by Nadia Fall and supported beautifully with an evocative score by George Fenton. Expect a carefully-crafted meander through old songs and the memories they bring to light, played by an on-stage quartet. The curtain-raiser, Hymn explores Bennett's childhood violin lessons, imposed on him at aged ten by his impatient father.
The second mini-masterpiece, the longer Cocktail Sticks, is directed by Nicholas Hytner and is the main event. It dips into Bennett's famous memoir, A Life Like Other People's. It's as funny as it is tender, opening with Bennett clearing his parents' kitchen cupboard after they die. Picking through the almost unbearably ordinary and poignant contents, he muses on his mum's fearful attempts to become middle-class.
If you're already a fan, you'll be completely engrossed. If not, you'll be spellbound by the production, which covers some of his most personal and intimate writing. Sheer delight.
Looking for Untold Stories cheap tickets? We provide the full range of seat types from low cost to premium, all with excellent availability.
Playing at Duchess Theatre
3-5 Catherine Street, London, WC2B 5LA GB (venue info)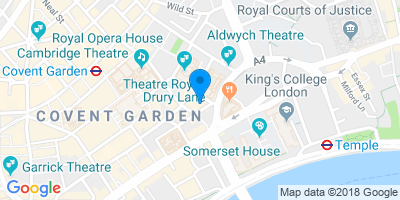 Directions
Untold Stories video