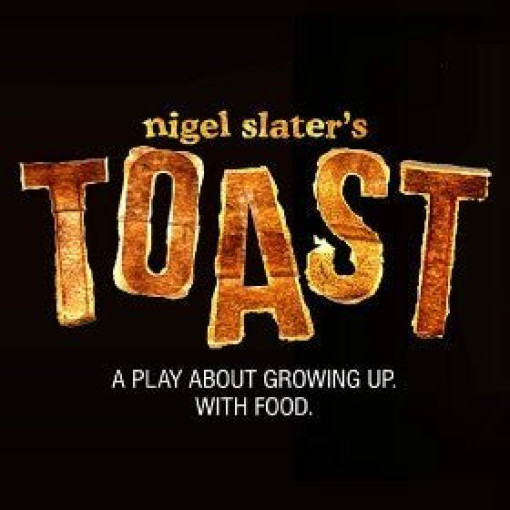 TOAST
4.6/5
based on 11 reviews
(read reviews)
Booking until: Saturday, 3 August 2019
Running time: 2 hours
TOAST description
Toast – Nigel Slater's extraordinary culinary autobiography
The book was a best seller and award winner. The play of the book sold out on its world premiere at the Lowry theatre in Salford, Manchester, in May 2018, a popular part of the Traverse Festival 2018 at the Edinburgh Festival Fringe. Now Nigel Slater's best-selling memoir Toast has been given a West End transfer, and it opens at the Other Palace in April 2019.
Toast won the British Book Awards Biography of the Year. This play, written by Henry Filloux-Bennett and directed by Jonnie Riordan, recreates 1960s suburban England, telling the story of Nigel's childhood via the typical tastes and scents of the era, the evocative smells that whizz anyone who was around at the time back into a flurry of old memories. Food plays such an important part in the production, in fact, that samples of some of the dishes talked about are shared with the audience.
The result is a kind of love story told over the perfect sherry trifle, the ideal cake, the sweets of the time, and the oddly-formal face of the 1960s and '70s restaurant scene. If you're in the market for a moving, evocative story of love and loss, Toast is for you.
Nigel Slater is by all accounts absolutely delighted that Toast will transfer to The Other Palace, especially since it has been so skilfully and adapted, as well as staged so creatively. Director Jonnie Riordan concurred, saying that he's really excited about bringing this show to London. He adds that a whole lot of love went into the show's creation, and he's thrilled to see it evolve into the success it is today.
Toast is not an autobiography per se. Covering mid-childhood to mid-adolescence, there are no dates indicated, no chronological order apparent. People and events emerge in a series of short scenes almost at random, beginning with burned toast and ending with profiteroles and hot chocolate sauce. Every old brand name you cam imagine from back then is brought forward and examined in a feast of nostalgia that reveals Nigel as a lonely, sad boy.
This play is, in effect, written from a child's and adolescent's viewpoint, rather than an adult looking back in time. And this is what delivers its immediacy and painful honesty, capturing a child's sense of the world touchingly well.
It is not the least bit sentimental. The humour is often cruel and his own loneliness and anger are palpable. At the same time Slater very cleverly avoids looking into the grown ups' motivations and motives. It is what it is, and it is truly powerful. What a joy. Buy tickets while you can.
Playing at The Other Palace
12 Palace Street, London, SW1E 5JA GB (venue info)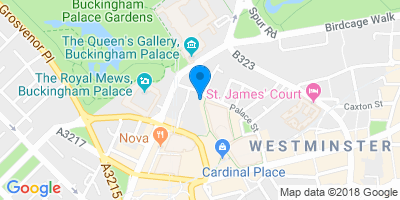 Directions
Important information
This play contains instances of strong language. 
Performance Times
TOAST photos