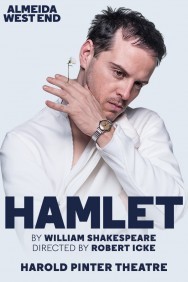 Read reviews
Hamlet – The Bard's classic is in the West End again. Have you seen Shakespeare's hugely popular classic tragedy Hamlet on stage yet? Like many of us, you may have read it at school. But there's nothing quite like seeing the action unfold, live and dangerous, before a spellbound audience. The beautiful old language comes to vivid life, sparkling with the Bard's legendary wit and wisdom, and the result is simply unforgettable.
Starring: Andrew Scott
---
Booking from: Friday, 9 June 2017
Booking until: Saturday, 2 September 2017

Book tickets

>
More info
Tickets From £30.00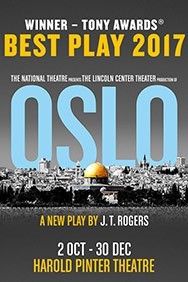 In 1993 Mona Juul and her husband, Terje Rød-Larsen, both diplomats from Norway, organised secret breakthrough negotiations between two sworn enemies, Israeli Prime Minister Yitzhak Rabin and the Chairman of the Palestine Liberation Organisation, Yasser Arafat. This is their story.
---
Booking from: Monday, 2 October 2017
Booking until: Saturday, 30 December 2017

Book tickets

>
More info
Tickets From £24.00