51% off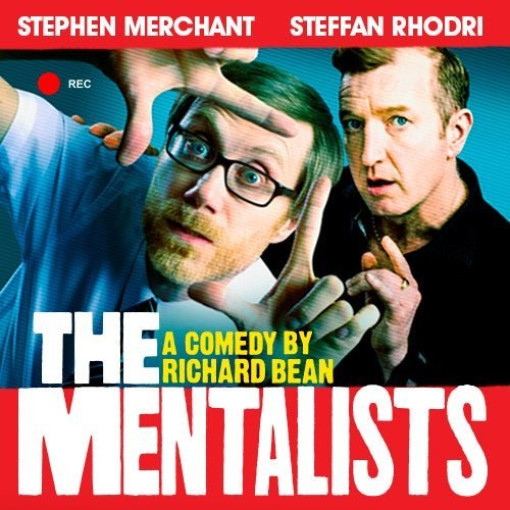 The Mentalists
3.8/5
based on 13 reviews
(read reviews)
Booking until: Saturday, 29 August 2015
The Mentalists description
Actor Steffan Rhodri stars alongside Merchant in this brilliant comic two-hander, kicking off in July 2015 at Wyndham's theatre.
The story focuses on Ted, played by Merchant, and Morrie, played by Rhodri. The men are confined to a hotel room in Finsbury Park, where they're being forced to examine their strange friendship. Ted is an alarmingly fanatical character whose odd utopian message is recorded for posterity on film while at the hotel. Morrie is a hairdresser in 'real life' but he's prone to wild fantasies and doubles as Ted's cameraman.
It's what Merchant calls "doing proper acting" and by all accounts he's thrilled about the opportunity. What does the playwright say? According to Richard Bean, as quoted from The Guardian newspaper:
"The central concerns of the play are even more relevant in an election year than when I wrote it. Factors like the perceived decline of social values and how this can result in the rise of fringe parties and a very personal view of politics fascinate me; but the real humour of the piece comes from Ted and Morrie's friendship, their reliance on each other and how they deal with their frustrations as working men battling against the world."
Anyone who has seen Merchant in action with comic genius Ricky Gervais, rocking the world of comedy with the TV comedy legends The Office, Extras, Life's Too Short and An Idiot Abroad, will know what's in store. The pair's brilliant podcast series was equally successful. And Merchant's stand-up tour Hello Ladies has been adapted by HBO, the American premium cable and satellite television network.
Co-star Steffan Rhodri is probably best known for his role as playing Dave Coaches in the massive TV comedy hit series Gavin and Stacey, as well as appearing in Russell T Davies' excellent gay drama Cucumber, Laura Wade's West End production of Posh and Alan Ayckbourn's remarkable classic, Absent Friends.
If you like your comedy hilarious yet intelligent, thoughtful and disturbing, this one's for you.
The Mentalists tickets
If you'd like to buy The Mentalists cheap tickets, we have the full range of seating types on offer, from low cost to the best seats in the house, all with great availability.
Starring
Stephen Merchant, Steffan Rhodri
Playing at Wyndham's Theatre
32-36 Charing Cross Road, London, WC2H 0DA (venue info)
Directions
The Mentalists photos
The Mentalists cheap tickets
Save 51%
Was £57.00 Now £28.00
Valid Wednesday matinee performances between 17 July to 31 August 2015
Save 31%
Was £57.00 Now £39.50
Valid Monday - Saturday evening and Saturday matinee performances until 31 August 2015
Save 38%
Was £47.00 Now £29.50
Valid Monday - Saturday evening and Saturday matinee performances until 31 August 2015
Performance Times