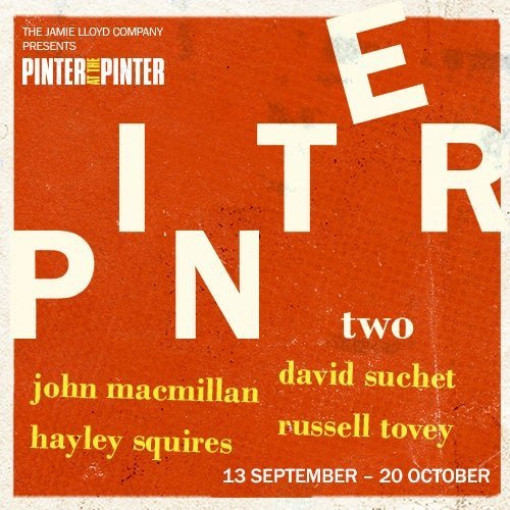 The Lover / The Collection
4.8/5
based on 4 reviews
(read reviews)
Booking until: Saturday, 20 October 2018
The Lover / The Collection description
The Jamie Lloyd Company presents a complete season of Harold Pinter's one-act plays to celebrate the legacy of the Nobel Prize-winning British writer on the 10th anniversary of his death. If you love the quirky, disturbing, scary, harsh and often comedic work of Harold Pinter, you'll adore this very special treat.
Spanning the length of his career, all of Pinter's one-act plays will be staged by a company of world-class actors, many of whom were also the writer's close friends. The stars of the show include Danny Dyer, Martin Freeman, Tamsin Greig, Jane Horrocks, Celia Imrie, Emma Naomi, Tracy Ann Oberman, David Suchet and Nicholas Woodeson. The season's direction is by Jamie Lloyd, Patrick Marber, Ed Stambollouian, Lyndsey Turner and Lia Williams.
This unique theatrical event is on at the Harold Pinter Theatre from 6th September 2018 to 23rd February 2019, and promises an unforgettable celebration of the man The Guardian newspaper calls the "most influential, provocative and poetic dramatist of his generation."
The Lover, dating back to the early '60s, is typically, wonderfully Pinter through and through, thanks to its serious and funny sides, which are intertwined so closely that it's sometimes hard to tell one from the other. The Lover can be experienced either as an ironic comedy or a tense drama, and it has just the same powerful impact either way.
At the start you're led to believe there are three characters at work, a wife, husband and lover, but it turns out there are only two. The lover isn't a separate character but the husband playing a role. It's eccentric, comedic and like all Pinter's work, satisfyingly, caustically clever.
The Collection, written at around the same time, has four characters to play with, James and Stella, Harry and Bill. Again it's ambiguous to a tee as well as rich in threat and danger. The action takes place on a stage divided between a house in Belgravia and a flat in Chelsea, and there's another odd space where telephone calls happen. The colloquial language, gap-filled dialogue, and the seeming triviality of what's being said all make for a brilliant night's entertainment. Did Stella and Bill really have a one night stand while away on business in Leeds? Come along and see for yourself!
Starring
David Suchet
Playing at Harold Pinter Theatre
6 Panton Street, London, SW1Y 4DN GB (venue info)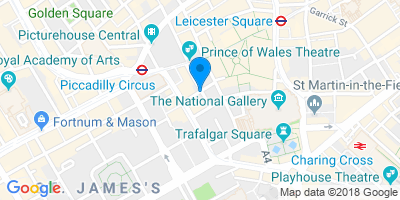 Directions
Performance Times
The Lover / The Collection photos
The Lover / The Collection video