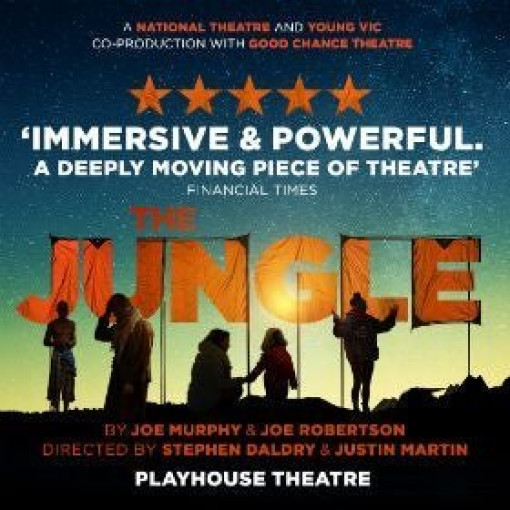 The Jungle
5/5
based on 2 reviews
(read reviews)
Booking until: Saturday, 3 November 2018
The Jungle description
Following great critical acclaim and a sold-out run at the Young Vic, The Jungle transfers to the Playhouse theatre. It's a performance made in the round, where the actors move in and out of the audience and around the set to create the most extraordinarily intimate, real-feeling scenario. But it isn't pretty. This is The Jungle, just outside Calais, a place where thousands of refugees from war-torn countries like Syria and Afghanistan were more or less abandoned, imprisoned while they waited for others to decide how and where their new lives would begin.
Joe Murphy and Joe Robertson are the playwrights and it's directed by Stephen Daldry and Justin Martin. You'll experience the most amazing, touching tales of loss, love and hope, stories rich in community, tales about the camp's creation and destruction. And the whole thing is extremely intense, moving and uplifting.
No wonder the critics are saying such good things about it. The Independent says it's "Beautifully orchestrated. Wonderfully humane and illuminating." The Financial Times calls it "An immersive, powerful experience, a deeply moving piece of theatre." The Sunday Times says this is "A significant event in which theatre shakes hands with the world" and as The Guardian comments, this is "An extraordinarily effective piece of theatre. It celebrates the human capacity to build something out of nothing, to work together and try to make a difference."
As a audience member, you have a choice. Either grab a seat at the benches and tables of the Afghan 'Café' set up at the heart of the action, or observe from the circle, for this purpose named the 'Cliffs of Dover'. Whatever viewpoint you choose you'll find yourself transported to the Calais camp, a place where community matters a lot more than it does under normal circumstances, a place rich in stories of hope against all the odds. It's a life changer, so don't miss it.
Playing at Playhouse Theatre
Northumberland Avenue, London, WC2N 5DE GB (venue info)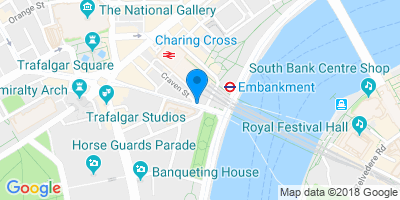 Directions
Important information
Tuesday 7th August 7.30pm – Audio described
Tuesday 14th August 7.30pm - Captioned performance
The auditorium has been transformed into the world of the Afghan Café in the Calais Jungle. The Calais camp was largely organised by nationality, and the auditorium space has been designed to reflect this.'
Due to the nature of the performance space you may be asked to check bags and coats into our free cloakroom. No latecomers are permitted. If you leave your seat during the performance you may be prevented from readmission to the auditorium.
Please note, this production contains the following:
Smoke effects; Strobe/ flashing lights; Cigarette smoking; Strong language; Loud noises and gunshot sounds; Prolonged periods of darkness; Images which some may find disturbing.
Performance Times
The Jungle photos
The Jungle video