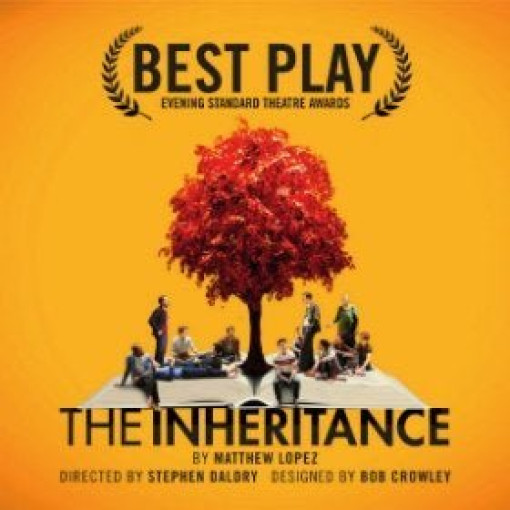 The Inheritance: Part 1
4.9/5
based on 13 reviews
(read reviews)
Booking until: Saturday, 19 January 2019
The Inheritance: Part 1 description
What better way to introduce this exceptional new play by Matthew Lopez than give you a taster of what the critics are saying? This is a brand new piece in two parts. It has the critics really excited, tipped as the most important new American play for years and already being called a modern classic. Welcome to The Inheritance. Here's what's being said about it.
The Evening Standard calls it 'witty, outrageous and deeply moving'. The Telegraph says this is 'perhaps the most important American play of the century so far'. The Guardian says 'Stephen Daldry's crystalline production pierces your emotional defences' and The Independent says the acting is 'extraordinarily accomplished'. According to The Times it's 'an epic work.'
Time out waxes unusually lyrical, calling the play 'transcendent'. The Daily Mail calls the acting 'phenomenally good, WhatsOnStage says it's 'terrifically satisfying' and The Stage says it is 'exquisitely pitched. An incredible feat.' And last but never least, Gay Times says this piece is 'vast in its emotional scope', covering the whole gamut of gay men's lives.
Stephen Daldry directs superbly, and audience members say they completely fell for it, were totally immersed in the story. So what, exactly, is the plot? Set in the present, a generation after the peak of the AIDS crisis, the play examines what it's like to be a young gay man in brutal, crystal-hard New York. The result is a heart-breaker of a two part play that's both hilarious and profound. No wonder it has achieved a transfer to the West End. Congratulations to everyone involved.
You can book tickets for parts one and two separately if you like, on weekday evenings. Or you can see both one after the other, in one day, on Wednesdays and Saturdays. The two parts are intended to be seen sequentially but rest assured, if you only have the time to see one it'll be equally amazing, since the halves stand on their own perfectly, each a great theatrical experience on its own.
Most of the original Young Vic cast are going to be involved in the West End production, which is good news. You'll see Hugo Bolton, Robert Boulter, Andrew Burnap, Hubert Burton, John Benjamin Hickey, Paul Hilton, Samuel H. Levine, Syrus Lowe, Michael Marcus, Vanessa Redgrave, Kyle Soller and Michael Walters, all doing their magical thing. The set and costumes are by Bob Crowley, the lighting from Jon Clark, sound by Paul Arditti and Chris Reid, music by Paul Englishby, UK Casting by Julia Horan CDG and US Casting by Jordan Thaler CSA and Heidi Griffiths CSA.
What else to say? That's it, apart from the fact that this play is attracting so much positive attention that it would be a shame to miss its first London season. We predict it'll be back, time and time again, but for now, grab tickets while you can. There are 30,000 of them on sale for £25 or less each, which means it's widely accessible.
Playing at Noel Coward Theatre
85-88 St Martin's Lane, London, WC2N 4AU GB (venue info)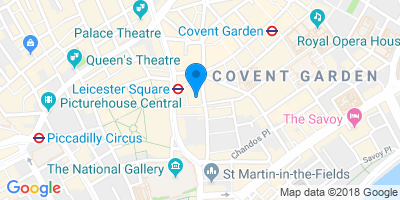 Directions
Performance Times
The Inheritance: Part 1 photos
The Inheritance: Part 1 video