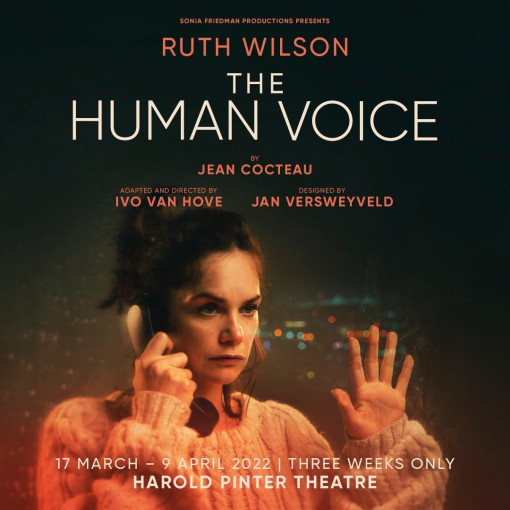 The Human Voice
Opens: Thursday, 17 March 2022

-


Booking until: Saturday, 9 April 2022
Running time: 1 Hour 15 Minutes
The Human Voice description
The Human Voice – Just heartbreaking!
The play is a classy, beautifully imagined monologue by Jean Cocteau. The star of the show is the two-time Olivier Award-winner Ruth Wilson. The Human Voice is the tragic tale of one woman's heartbreak as she endures the last phone call she will ever have with her lover. And it's being hailed as more 'relevant and revealing about love and loneliness than ever before'.
What's the story behind The Human Voice?
A young woman speaks to her lover of five years on the telephone. She is expecting their usual loving conversation but is devastated when he tells her he's marrying someone else in the morning. As the pair's final conversation winds to an end she is completely heartbroken. The Human Voice explores the nature and importance of love, and how we all need to stay in touch with our emotions. It's thought provoking, incredibly sad, and hard to forget.
About The Human Voice
Ruth Wilson has worked with the groundbreaking director Ivo van Hove before, when they collaborated on an acclaimed version of Hedda Gabler. The show is on stage at the Harold Pinter Theatre for a limited season of 31 performances. It's being described as an 'explosive reimagining' of one of theatre's greatest roles, a dazzling monologue exploring the searing pain of love and loneliness. Thanks to Sonia Friedman Productions for bringing this wonderful production to theatreland.
Buy tickets for The Human Voice
Buy tickets for The Human Voice from us and enjoy a simple, efficient experience. We'll email e-tickets for you to present at the door on the day.
Starring
Ruth Wilson
Playing at Harold Pinter Theatre
6 Panton Street, London, SW1Y 4DN GB (venue info)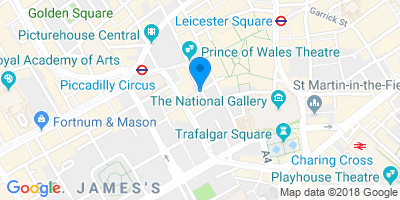 Directions
Performance Times