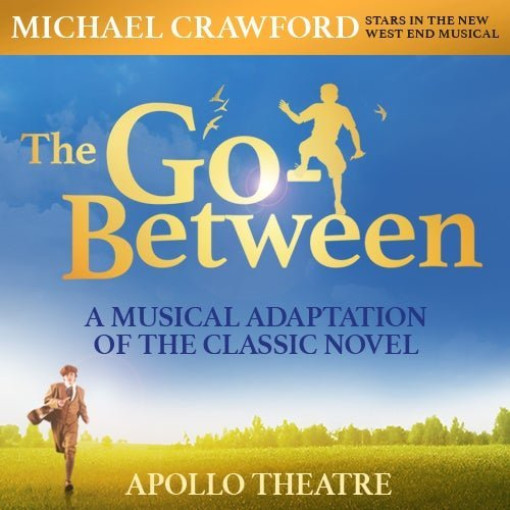 The Go-Between
4.3/5
based on 35 reviews
(read reviews)
Booking until: Saturday, 15 October 2016
The Go-Between description
The popular 1953 novel by L. P. Hartley is the inspiration, and a musical score by Richard Taylor is set to delight audiences. There's an accompanying book by David Wood, and the new show has been in development for some time. It has already made friends and influenced people at the West Yorkshire Playhouse, the Royal & Derngate and the Derby Live event, and it won the award for Best Musical Production at Theatre Awards UK.
What's the story? The Go Between tells the tale of the elderly Leo Colston. He has lived perfectly happily for decades until a series of memories from his past are accidentally unlocked via a rediscovered diary, hurling him back in time to reveal long-ago events that he'd unconsciously buried.
Roll back time to the fiercely hot summer of 1900, when Leo spent time in Norfolk as a child. Staying with with the family of his good school friend Marcus, Leo is manipulated shamelessly by a couple having an affair, enlisted to help them with their forbidden passion. He becomes their go-between, trapped at one end by the posh and very beautiful Marian and at the other by her 'piece of rough', a tenant farmer called Ted. Leo finds himself embroiled in their doomed love affair, and it changes his life forever.
It's fantastic to see Michael Crawford back on stage after his last performance in the West End, in Andrew Lloyd Webber's The Wizard of Oz. Famous in the 1970s for the TV sitcom Some Mothers Do 'Ave 'Em, these days he's a seasoned and respected star of the stage, with some fabulous productions under his belt including A Funny Thing Happened on the Way to the Forum, and the tile role in Barnum, for which he won an Olivier Award for Best Actor. He has starred in The Phantom of the Opera in both the original West End and Broadway productions, winning awards as he went, and was awarded an OBE by the Queen in 1986.
This production will be directed by Roger Haines, and it's tipped to cause a stir in the capital. The author of the original book would no doubt have been delighted to see his story adapted for the stage in all its uncomfortable glory, a classic novel that translates beautifully to the stage with dramatically poignant results. Don't miss it!
The Go Between tickets – Poignant and disturbing
If you'd like to buy The Go Between cheap tickets we sell every type of ticket, from bargain to top of the range, all with excellent availability.
Starring
Michael Crawford
Playing at Apollo Theatre
31 Shaftesbury Avenue, London, W1D 7ES (venue info)
Directions
The Go-Between photos
Performance Times