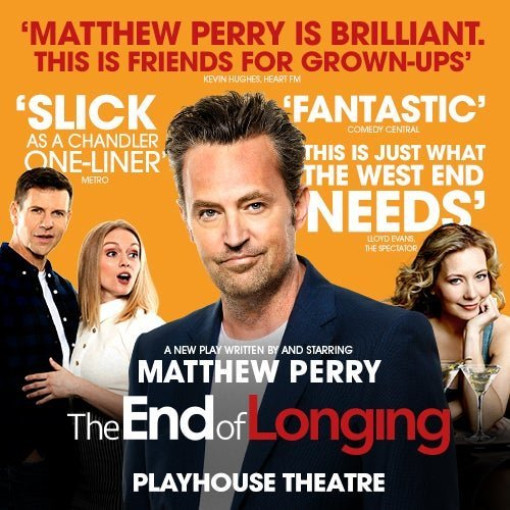 The End Of Longing
4.1/5
based on 55 reviews
(read reviews)
Booking until: Saturday, 14 May 2016
The End Of Longing description
Matthew Perry is probably best known for his role as Chandler Bing in the legendary TV sitcom Friends, but he has also appeared in a plethora of movie and TV hits including Mr Sunshine and 17 Again. As well as his playwriting début, this is his first time in the West End since 2003, when he worked on Sexual Perversity in Chicago with director Lindsay Posner.
What can you expect? Is this another light hearted comedy? Far from it! Yes, it's hilarious. But it's as dark as it gets, a black comedy to reckon with.
What's the story? Four 'lost' people are searching for the meaning of life as they enter their forties. They're called Jack, Stephanie, Joseph and Stevie, and they share a crazy night in a Los Angeles bar. As the celebrations roll on, their futures become entwined... and the bond is permanent. Entering an emotional rollercoaster ride, they're forced to examine the darker sides of their relationships.
Perry and Posner enjoy working together so it's no surprise Posner was chosen as Director. He's well versed in theatreland, loved and respected for his work with Uncle Vanya, The Turn of the Screw and Speed the Plow with the wonderful Lindsay Lohan.
What are the experts saying? By all accounts this is a wonderfully fast-paced comedy. Perry is much more than a very funny man, he's also a very talented writer. It's sharply written, hilarious and deeply dark, and the message is clear: broken people, whatever their issues, their past and their outlook, don't need to stay broken.
The play runs from 2nd February – 14 May 2016 and we reckon it's going to sell like hot cakes. Perry is the main draw. Interviewed by the Daily Mail about his new project, the star described his four key characters as "a drunk, a prostitute, a woman who's extremely neurotic and addicted to antidepressants, and a simpleton." Intrigued? Then book seats as soon as they come available. This one is definitely not to be missed! If you're into exploring the human psyche in all its fascinating variety, you'll adore it.
The End of Longing tickets – A brand new dark comedy to reckon with
If you'd like to buy The End of Longing cheap tickets we sell every type of ticket, from bargain to top of the range, all with excellent availability.
Starring
Lloyd Owen, Matthew Perry, Jennifer Mudge, Christina Cole
Playing at Playhouse Theatre
Northumberland Avenue, London, WC2N 5DE GB (venue info)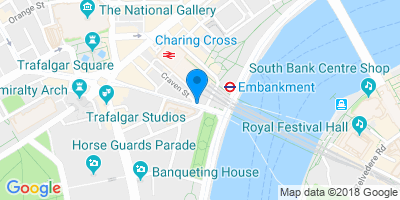 Directions
Age restrictions
Please note the play contains strong language and adult content that may not be suitable for younger audiences. Recommended age 15+ 
Performance Times
The End Of Longing photos