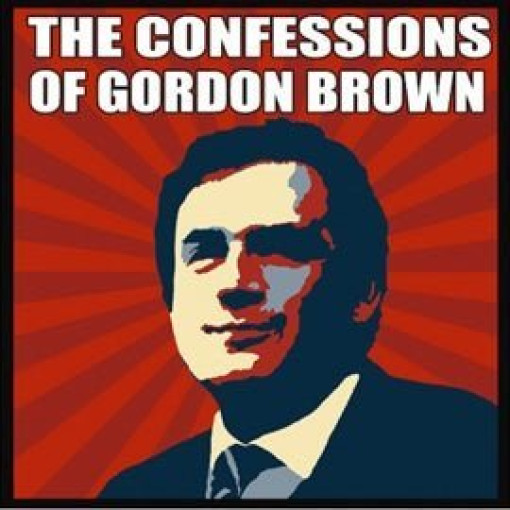 The Confessions of Gordon Brown
4.5/5
based on 2 reviews
(read reviews)
Booking until: Wednesday, 30 July 2014
Running time: 90 minutes
The Confessions of Gordon Brown description
The Confessions of Gordon Brown is playing to a packed house at the Old Courtroom Theatre, five minutes from its home at London's Trafalgar Studios and close enough to the Conference centre to make politicians feel uneasy. Here's what The Daily Mail says:
"Revenge is sweet for the producers of The Confessions of Gordon Brown. The remarkable one-man show, starring Ian Grieve, was banned from the Brighton party conference arena by the Labour leadership."
The Fabian Society also rates the piece highly, saying:
"The first and most pressing thing to say is that Ian Grieve's portrayal of Gordon Brown is uncannily, scarily, astonishingly lifelike. I don't mean Grieve does a good impression of Gordon Brown, or an amusing caricature. I mean it's like Gordon Brown is physically present in the room. The dark suit, white shirt with silver cufflinks, black shoes and socks, and skew-whiff lilac tie are precisely accurate. They may as well have been lifted from Brown's wardrobe when he wasn't home."
Here's what Kevin Toolis says about his play:
"After the 2010 election I went round Brown's inner court and spoke to his closest allies… to understand why Gordon Brown was our greatest failure as prime minister in 200 years. The result is a play, which had its world premiere at the Edinburgh fringe. "
The Confessions of Gordon Brown tickets – Poking fun at British politics
If you'd like to buy The Confessions of Gordon Brown cheap tickets, we offer low cost to premium seating and everything in between, with excellent availability.
Playing at Ambassadors Theatre
West Street, London, WC2H 9ND (venue info)
Directions
Performance Times