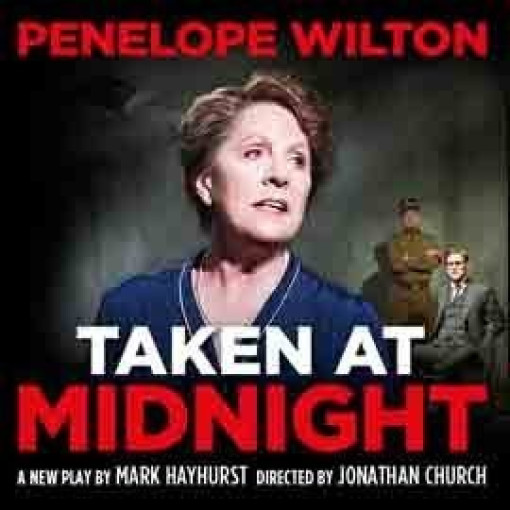 Taken At Midnight
4.7/5
based on 3 reviews
(read reviews)
Booking until: Saturday, 14 March 2015
Running time: 2 hours 30 minutes
Taken At Midnight description
It's 1931, in the increasingly dark days before World War Two. Hitler's power is slowly, inexorably increasing as most of the world sleeps on, unaware. Meet Hans Litten, one of Berlin's most successful and respected lawyers. Famous for his brilliant mind and considerable rhetorical flair, he's already busy fighting the legal cases of people who have fallen foul of the growing ugliness of the Nazi movement.
When Litten decides to put Hitler himself in court as the star witness in a case, the dictator feels the force of the lawyer's intelligence, courage and wit. He hates it, and he never forgets it. Two years later, when the Reichstag is set alight, Litten is arrested, beaten, tortured and held without trial. Hitler names him as an enemy of human society, and he disappears inside the terrifying Nazi machine.
Like her son, Litten's indomitable mother Irmgard doesn't give up easily. She takes his captors to task and fights for his release despite the danger it puts her in. The drama unfolds, revealing her struggle for justice, her son's remarkable courage and the blinding power of the truth, even when it's pitted against lies by powerful adversaries.
The play is both gripping and sober, a fascinating story made all the more fascinating because it's based on the truth. Hans Achim Litten spent the rest of his life in Nazi concentration camps. He was tortured and interrogated mercilessly. Five years after his capture he was moved to Dachau, where he was treated even worse, cut off completely from the outside world. Eventually, in despair, he committed suicide.
The world lost an amazing man. Thankfully Hitler lost the war. This play stands in memory of someone extraordinary whose courage was equally extraordinary and who revealed Hitler's cowardice and brutality for what it was.
The play saw it's debut at the Chichester Festival Theatre in October 2014 and transfers to the Theatre Royal Haymarket in late January 2015, previewing from 15th January. Unless it extends its run, you have until 14th March to see this unforgettable piece of work.
Taken at Midnight tickets – Where brutality and lies meet the truth.
If you'd like to buy Taken at Midnight cheap tickets, we have the full range of seating types on offer, from low cost to premium, all with great availability.
Starring
Penelope Wilton
Playing at Theatre Royal Haymarket
8 Haymarket, London, SW1Y 4HT (venue info)
Directions
Performance Times