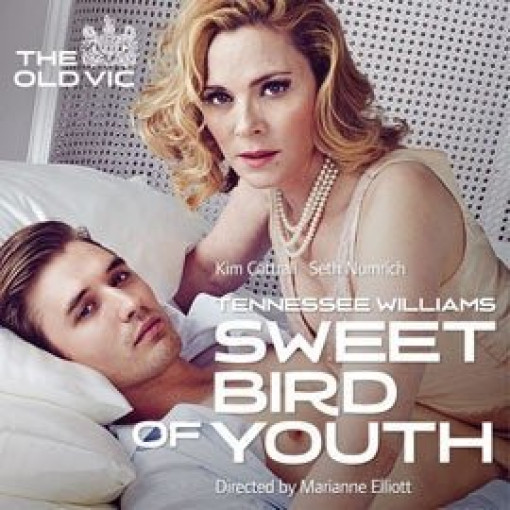 Sweet Bird of Youth
4.3/5
based on 32 reviews
(read reviews)
Booking until: Saturday, 31 August 2013
Sweet Bird of Youth description
Sweet Bird of Youth tickets – A dream of a summer production
Pure, sweet drama of the first order, Sweet Bird of Youth is a classy exercise in emotional dysfunction and a play that is already creating a huge buzz in the West End. It's the American superstar author Tennessee Williams' powerful and wonderfully poetic 1959 play, directed by the exciting and talented Olivier Award-winning Director Marianne Elliott.
What's the story? The Hollywood legend Alexandra Del Lago is ageing fast. With not much apart from her legendary beauty to sustain her as she grows older, she is horrified when her long-awaited movie comeback suffers a disastrous premiere.
Humiliated and bitter, the fading actress runs away. Travelling incognito as Princess Kosmonopolis, she takes refuge in drink and drugs. And when she meets the ridiculously good-looking Chance Wayne, an idealistic and ambitious young dreamer turned gigolo, the sexual sparks fly. He is using her to get into the movies, she is using him as solace to block out the tragedy of her dying career. But when her young companion and lover travels to his home town to try to win back his childhood sweetheart and first love, the odd couple's relationship unravels with heart breaking, dream-smashing consequences.
Sweet Bird of Youth originated in 1956 as two plays. Brought together three years later, the result is as vivid as it is haunting. It's a beautifully constructed play that stands the test of time, especially relevant in today's society where good looks and youth are prized so highly and people are so often measured and defined by their success… or lack of it.
The play has already gathered a suite of impressive national press reviews including "A performance of incendiary power" from The Daily Telegraph, "A remarkable production" from The Financial Times, "Marianne Elliott's production is first rate" from The Guardian, "A beauty of a show" from The Times and "Strongly recommended" from The Independent.
If you'd like to experience an adult show full of power, compassion and tragedy as well as wry humour, choose this "Riveting, wild and quite, quite gorgeous" play (theartsdesk.com ) and make this summer a particularly hot one!
Looking for Sweet Bird of Youth cheap tickets? We're delighted to provide the full range from low cost to premium, all with excellent availability.
Playing at Old Vic Theatre
103 The Cut, London, SE1 8NB GB (venue info)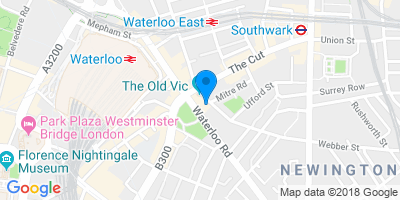 Directions
Performance Times